Bollards
Bollards are currently unavailable due to supply chain issues.
---
Beautify your streetscapes while creating safety barriers.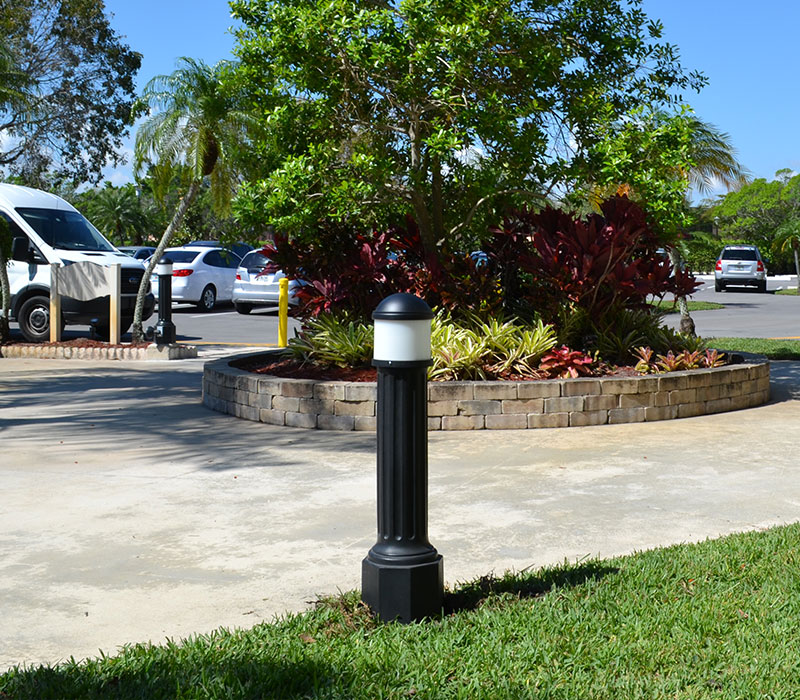 Resin & PolySteel® Bollards
Bollards are short, ground-mounted, outdoor light fixtures that are generally used to provide "cutoff illumination" for walkways, pathways and borders for lawns or other outdoor areas. They are commonly seen in rows between foot and vehicle areas, separated by a few feet to prevent cars from passing into the pedestrian area.
Our PolySteel® bollard is a reproduction of the wharf posts historically found in many U.S. seaports in the early 1900s. Our lighted bollard makes a handsome driveway or commercial entrance marker and an elegant accouterment for pathway, courtyard or garden lighting.
Reliability
Custom Options
Lightweight
Commercial Bollard Styles
---
At TerraCast® Products, we take pride in the quality and style of outdoor fixtures that we offer. Please browse our selection of commercial bollard styles.
TerraCast® uses LED lighting for all of our lighting products. LED bulbs are more cost effective, more energy efficient and last longer than other older-technology bulbs. Also, they don't generate the same amount of heat as halogen or incandescent bulbs and they are completely customizable from lumen-output brightness to color temperature.
For the Bollards, we typically use an A19 style light bulb inside a cast aluminum dome top and base plate, which are mounted on top of the PolySteel® Bollard.
Currently, our most popular bollard is an in-ground burial base style bollard with the aluminum domed top. It is a PolySteel® lighting product, so the bulb it comes with is a long-lasting LED.
These bollards are installed all over. Perhaps you've seen them. They're frequently used for docks, arenas, sidewalks and pathways, even downtown areas for illuminating walkways with ambient lighting.