Decorative Street Sign Posts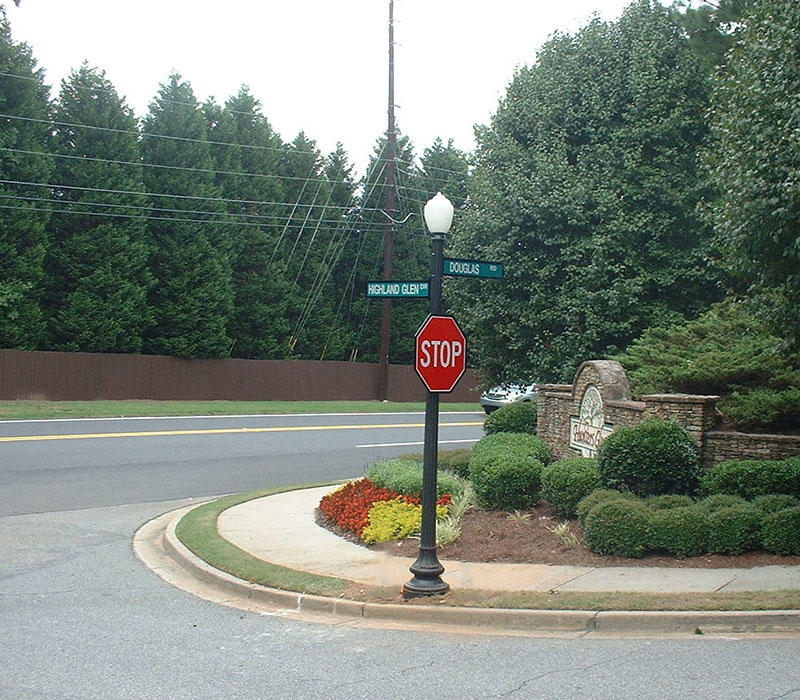 Modern Commercial Planters
The TerraCast® Decorative Street Sign Posts are hollow, decorative, fluted shells made of UV inhibited Resins that will never rust, corrode, or peel.
Designed for use with 2.25″ – 3" diameter and "U" Channel posts that utilize direct burial in concrete, the TerraCast® Decorative Shells are available in 6' 4" to 12' heights. This skin-type decorative shell will not affect the breakaway features of your existing poles.
TerraCast's Resin Poles are color-thru which means if the pole is ever gouged, the area will be much less conspicuous in showcasing the damage. The integrity of the decorative shell will not be compromised as if the damage were to occur to a metal or aluminum pole.. Our poles are an excellent solution to the dreaded careless landscaper whom, by edging, weed whacks the paint and powder coat off decorative poles. Say goodbye to corrosion caused by pet urination that routinely damage inferior decorative poles. The superior non-porous resin is impervious to sun, rain, road salt and salt water. The TerraCast® Decorative Shell will encapsulate standard 2.25″ – 3" poles and "U" channels to protect the core from the elements.
Reliability
Available Finials & Caps
---
We take pride in providing the most decorative finials and caps to beautify your lamp posts. We use a high quality powder coat finish that provides a uniformity, durability, and is protective.