Mailboxes and Posts
---
Our high quality mailboxes and posts are made to last and stand up to all elements.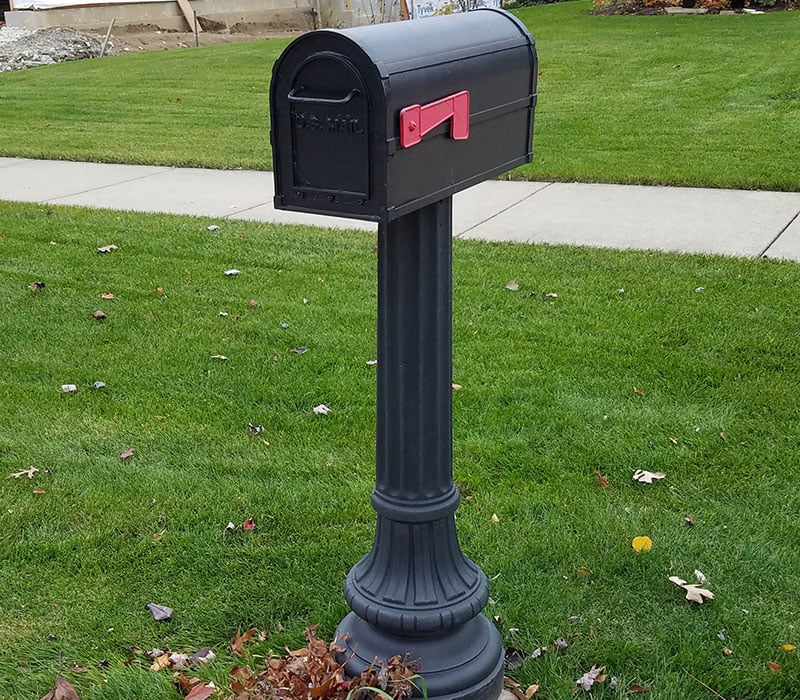 Terracast Mailboxes
A Terracast mailbox is made to be super rigid using a combination of steel, resin and foam. This will allow the unit to be lightweight, strong, and be able to stand up to the weather. We use the same manufacturing process to make them as we do our commercial grade light poles. Just like our other products, these will not rot and fall apart. If they do, we will replace them at no charge!
Replace your current mailbox with one from Terracast and you will be able to enjoy it for many years without any issues.
Reliability
Rigidity
Lightweight
Custom Top Options
Mailbox & Post Styles
---
Terracast mailboxes are designed and engineered to be the last mailbox you ever need to buy. Made from only the highest quality materials they are meant to last many years without issue.