Quick Ship Lighting
---
All of the following products are in stock and ready to be shipped.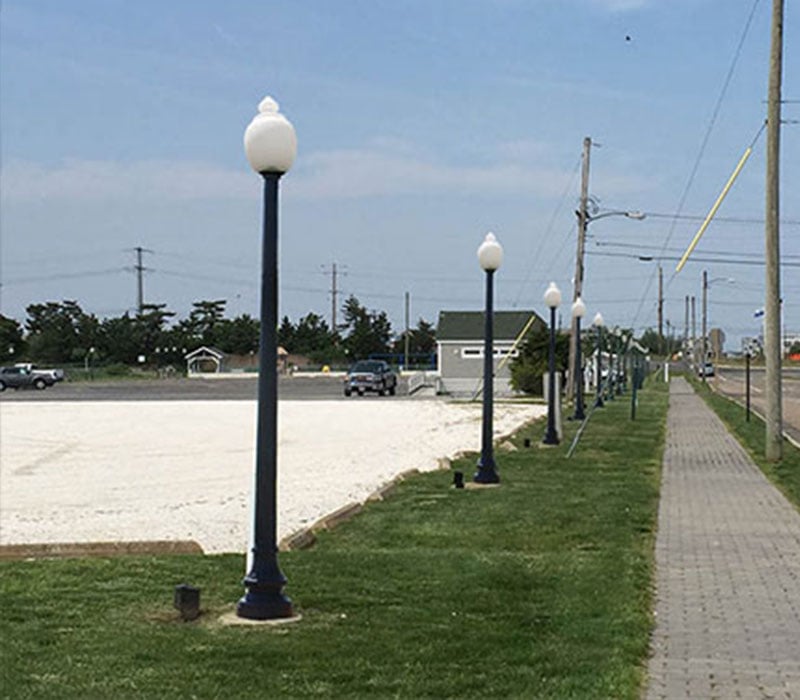 Poles & Lighting Accessories
While exclusively providing the industry with our proprietary PolySteel™ Light Posts for the past 35 years with an industry leading, 2 - 3 week, turnaround, we have upped the ante and structured a solution to provide an even faster solution, we call Quick Ship. Our Quick Ship program will address the quick-turn need market. We have turned your emergency situations into a routine 5-Day Turnaround. Make TerraCast® Products your first call for your lighting emergency needs.
Ships in 5 days - PolySteel™ Light Posts
Decorative Resin Designs
Standard Globes - Select Decorative Bases
Standard color is Black
NOTE: Please call or email for availability
In Stock
Lightweight
Quick Delivery
Quick Ship Lighting
---
Stocked in our centralized warehouse and ready to ship. We have selected some of our most popular items and stocked them so you can utilize our quick turnaround. We already lead the industry with quick turnaround on our made to order products, we can now ship in days with our expedited stock. Ask your TerraCast® Products representative about this program.
Quick Ship Globes
---
Also available in our Quick Ship program are our globes. Some of our Select Globes are available to ship in days instead of weeks. Pick from our 17" Victorian Globe, 17" Acorn Globe and our 12" Sphere Globe, all in Polyethylene White color. Call or email for details.