ADA Compliant Products
---
Products meeting the Americans with Disabilities Act guidelines.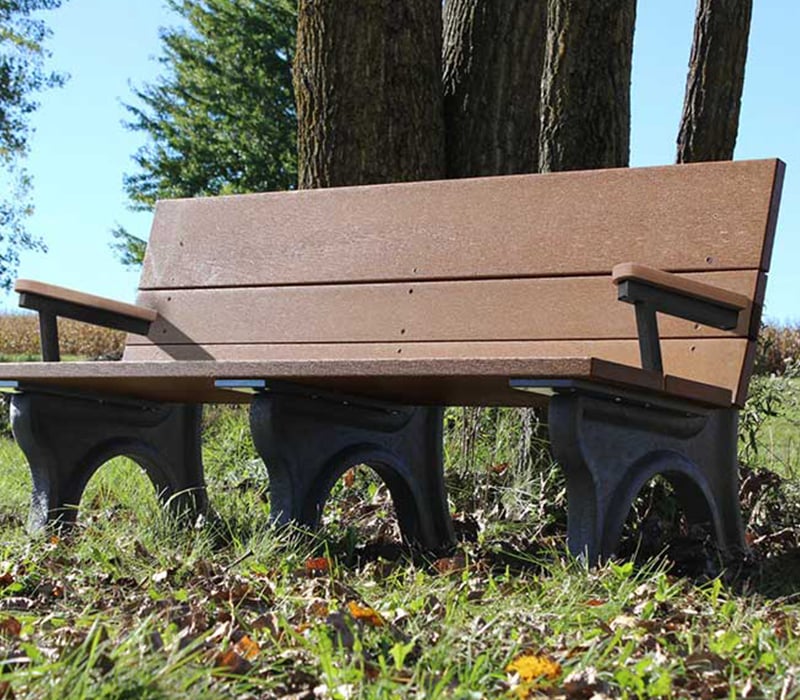 Americans with Disabilities Act
Commercial businesses in the US are required to follow ADA requirements in regards to many facets of design and landscaping, including ADA compliance for benches. The ADA requirements for benches located in dressing rooms, gyms, hospitals and so forth vary from the suggested guidelines implemented for outdoor benches. These discrepancies often confuse people and lead to the institution of outdoor benches that are not functional for anyone. Allow us to help clear up the confusion so that you can create friendly site furnishings for people of all mobility.
Reliability
Custom Options
Lightweight
ADA Compliant Benches
---
There are currently no ADA requirements on outdoor benches. According to The Revised Draft Guidelines for Accessible Public Rights-of-Way, outdoor bench seats should be a minimum of 17-inches in height and a maximum 19-inches above ground. Learn More
ADA Compliant Tables
---
ADA requirements state there must be 36" clearance on all usable sides of the table, this measurement is taken from the back edge of the bench. There must also be enough knee and toe clearance beneath the table.