About Us
---
The leaders in outdoor resin products.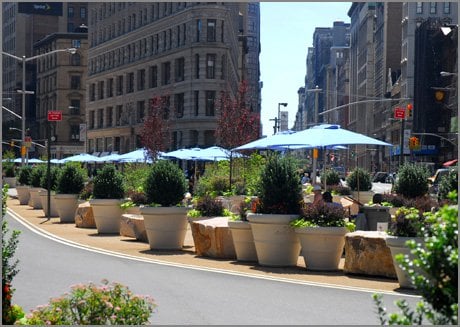 About TerraCast®
Robert Grossman founded TerraCast®, originally RotoCast, in 1969. As an American owned and operated company, we use environmentally friendly materials and practices. One of our environmentally friendly materials is the unique resin-blend that we use to create our eco-friendly products. As the leading manufacturer and vendor of Roto-Molded planter pots and the only manufacturer of our proprietary, true composite PolySteel™ lamp posts in the world, we are committed to the health and well being of the economy, the planet, and the future.
With the use of resin and PolySteel®, we offer products that are up to 75% lighter than traditional planters and lamp posts, virtually indestructible, maintenance-free and cost-effective. We have the perfect solutions for you and no matter how big or small your project is, our fully customizable products will fit the needs of your business to a "T".
About The CEO
Brad's interest in the plastics business began at a young age. He'd tour the RotoCast® Plants in the summer with grandfather Bob Grossman. Brad worked in the factories while grandpa stayed inside and had meeting with managers. RotoCast was sold in 1998, and Brad joined Grossman and then partners Tom Schidel and Bob Cornwall(GSC) in 2001 in the commercial real estate business. After 10 years of real estate and finance, an opportunity to acquire TerraCast® presented itself, and GSC jumped in.
In 2010, Brad became Vice President of what is now known as: TerraCast®. Brad reconciled with vendors, set up production, and got TerraCast running again. Bob and Tom mentored Brad, helping him build a foundation so he could continue what they started. When Brad isn't in his office thinking about the next project, making sure TerraCast® stays on track, or learning how to play golf, he loves spending time with his family, and can be found boating and fishing out on the water.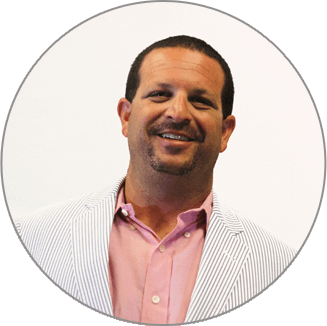 Less Expensive
Lightweight
Eco-Friendly
Made In The USA
Why Choose Us
All of our products are made in America. Every single one of our offices, warehouses, facilities and factories stand proud on US soil. We craft our Resin from a Linear Low Density Polyethylene that is up to 100% recycled and recyclable material. Our products are made through a three-step process called Rotational Molding, or Roto-Molding, making our products lighter and virtually indestructible. All of our products come in a rainbow of solid colors, along with six proprietary faux-stone blends. We can match, create or design any color or texture for your Resin products. One or two people can easily unload Resin products from the truck and move them to their destination on-site, saving on overall time and project costs. In the end, your decision to buy with TerraCast will save you money, fuel the American economy, protect the environment, and help to save the world.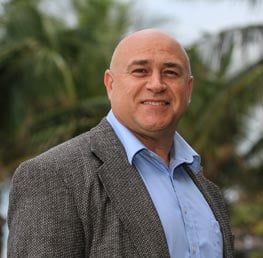 Lou Blondin
Chief Marketing Officer
Lou began his marketing career in 1988 with the founder of Terracast Products Robert Grossman. First job out of college, Lou had the opportunity to cut his teeth with one of the most creative rotomolding manufactures in the world, Rotocast Plastics. At that time, Terracast was one of Rotocast Plastics' most successful divisions that offered the industry's first resin based planter line that replicated traditional Italian terracotta clay planters that were the basis of most designs in the US during the 1980's and 1990's. After 10 years of creating marketing plans and implementing strategies for the 17 product divisions Rotocast had across the country in 5 factories, Lou worked with many different companies in various industries and markets as an independent marketing consultant. After returning to work with Robert Grossman and his up and coming grandson, Brad Goldring, in 2010, they were able to get back into the construction market with their line of planters and lighting.
When Lou isn't at the office finding better ways to build relationships with architects, contractors and city/municipalities, he can be found on softball fields across South Florida coaching his daughter on Fast-Pitch softball. Lou spends most of his leisure time outdoors enjoying sports and working in his gardens.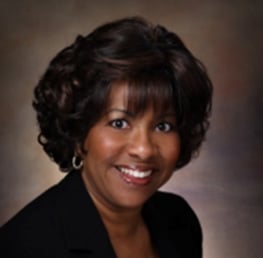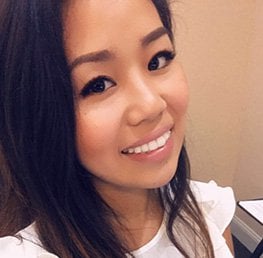 Keiko Takenaka
Marketing Manager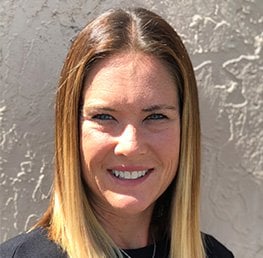 Liz Goldring
Customer Relations Manager