Bike Racks
---
More than ever, bike racks are needed to facilitate the ever growing trend of bicycle riding.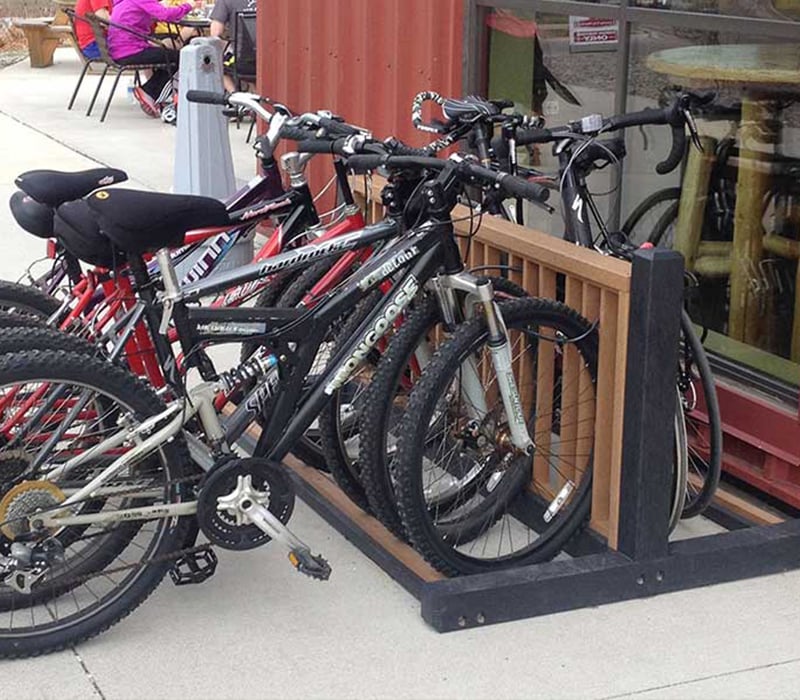 Terracast Bike Racks
TerraCast® Bicycle Racks are constructed using 4" x 4" and 2" x 4" recycled plastic lumber for the frames with 1" x 2" spindles and trim. The color-through material makes any scratches less visible and maintain the aesthetic value of the area. There is no paint to chip or peel, and they are guaranteed to never rust or corrode! Whether they are for commercial or residential applications, our bike racks are the perfect solution if you are struggling with maintenance of bike racks made of steel, aluminum, or other traditional materials. Available in two sizes, and two-tone color combinations or a single color. The bike racks can be permanently mounted with anchor kits. 
Reliability
Custom Options
Quality Of Design
Terracast Bike Rack Styles
---
At TerraCast®, we carry a wide variety of styles of bike racks. Our focus is on aesthetics and durability to not only have a long lasting product, but to ensure that your property looks good as well.