Chairs
---
Our commercial grade chairs are made strong for outdoor use.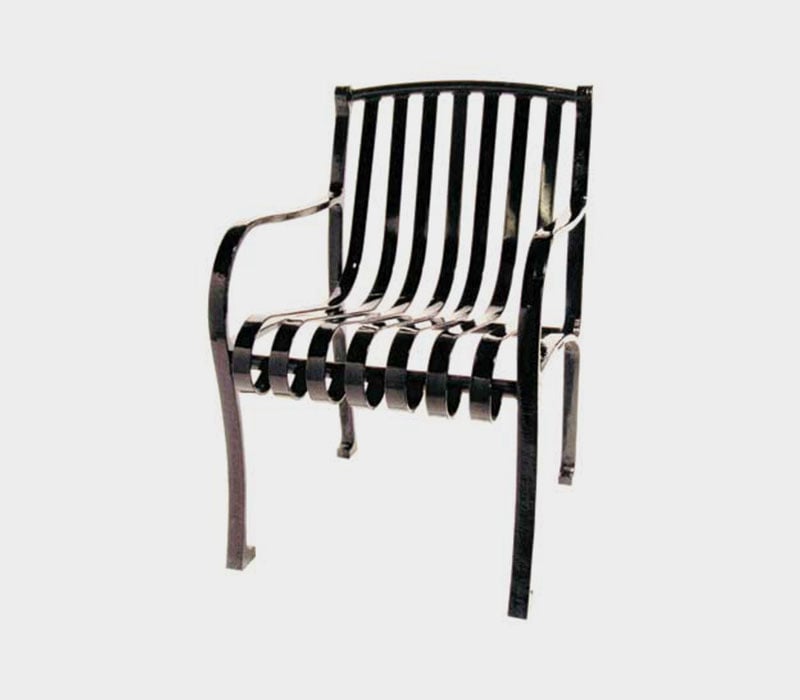 Terracast Chairs
TerraCast®'s line of chairs is perfect for outdoor cafés, recreational dining and food court use. Their sturdy construction and substantial weight mean that they won't blow away easily. They are stackable for easy storage and feature plastic buttons for ease of stacking. They are available in a personalized model with words or logos on the back to match your personalized receptacles.
The Northgate model is the newest style in the personalized line of attractive streetscape and hotel chairs. The arched back and personalized logo add nice touches to complete your outdoor decor. All chairs are available in a variety of colors with thermoplastic finish.
Reliability
Custom Options
Quality Of Design
Terracast Chair Styles
---
At TerraCast® Products, our commercial grade outdoor chairs are built for aesthetics and comfort while being able to last in the outdoor elements.