Lamp Post Poles
---
Our high quality lamp post poles will last long while fitting your design needs.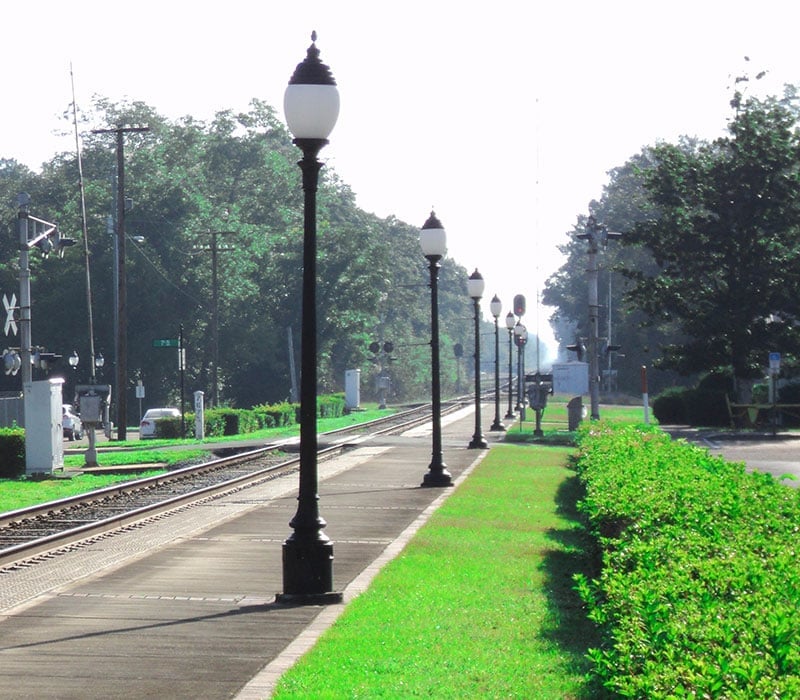 High Quality Poles
TerraCast® Products has been helping municipalities, builders and lighting contractors solve maintenance and longevity challenges since 1984 through our original Classic Lamp Posts division.
We carry both custom pole styles, which is a faux image laid over a powder coat, and aluminum pole styles. Both offer a variety of styling options while being extremely durable and resists the harsh effects of the environment.
Reliability
Custom Options
Lightweight
Custom Pole Styles
---
These custom poles have a high resolution faux image laid over an eco-friendly powder coat layer. This gives us the ability to make a stunning faux finish with the durability of a powder coated pole.
Aluminum Pole Styles
---
Sometimes what is needed for a project is an aluminum lamp pole for your outdoor landscaping design. We carry a wide variety of styles with the TerraCast® stamp of approval in quality and design.