Resin vs. Metal
---
Metal rusts, corrodes and chips. Resin doesn't.
LLDPE Resin Bases
TerraCast® light pole bases are made with UV stabilized Linear Low Density Polyethylene (LLDPE) resin material. Our LLDPE resin is specially formulated, designed and manufactured to withstand years in the sun and harsh climates. The UV stabilized, color-thru material provides a lifetime of vibrant colors. We have developed a recycled black color that is made primarily from post-consumer recycled material to further our commitment to reduce waste. Our resin products are 100% recyclable and should never end up in the landfill.
Vandal Resistant
The base of a light pole is often neglected. Aluminum bases get stolen to be sold for scrap metal, leaving the rest of the pole exposed. Replacing the base with the same material will only repeat the cycle. This is why TerraCast® offers resin light pole bases; to protect the most vulnerable location – at the bottom of the light pole. Our resin material minimizes vandalism because they have no scrap value and are graffiti resistant. Most dirt and graffiti can be easily removed with a pressure washer, making them easier to maintain. 
Custom Ability
Whether the project calls for matching the existing installation or creating something new, TerraCast® can custom make most style bases. We have worked with many cities and municipalities, contractors, designers, engineers and architects to provide solutions to their projects. We can create a custom part from drawings, existing parts, 3D files, and more.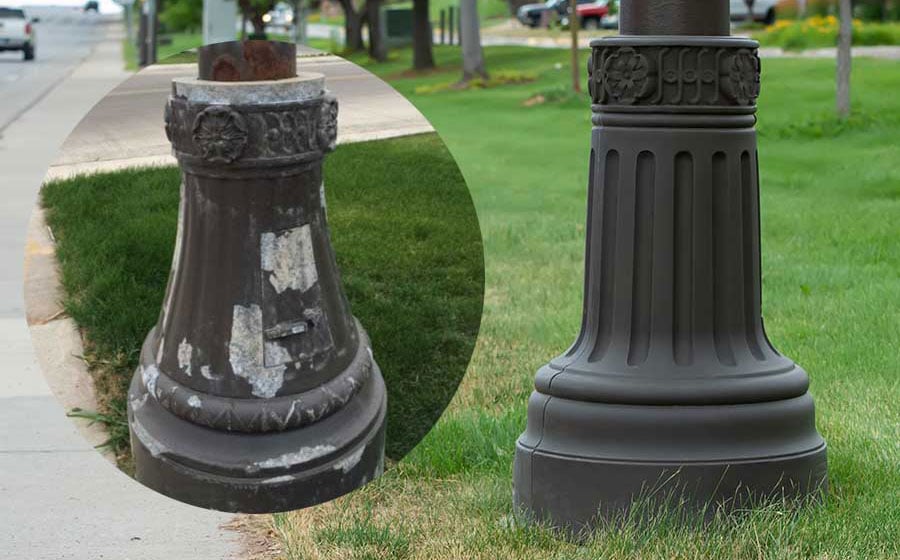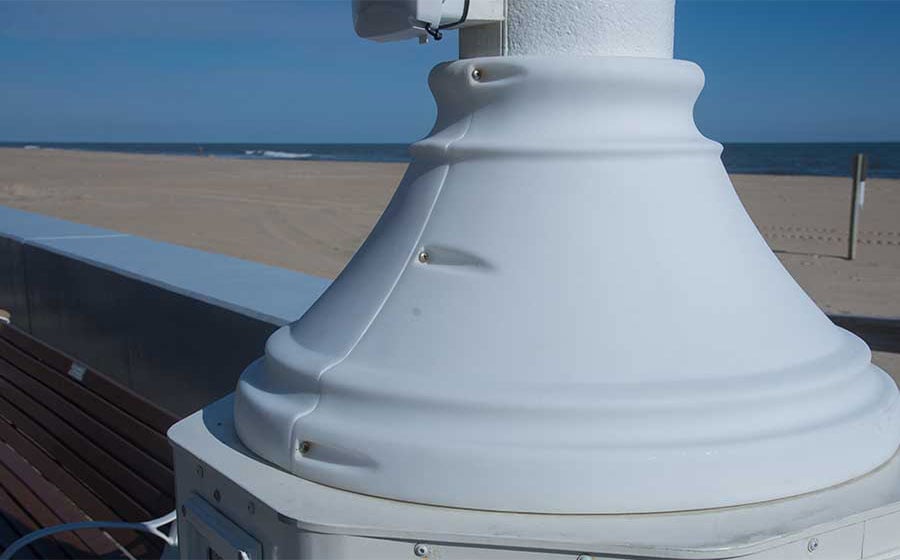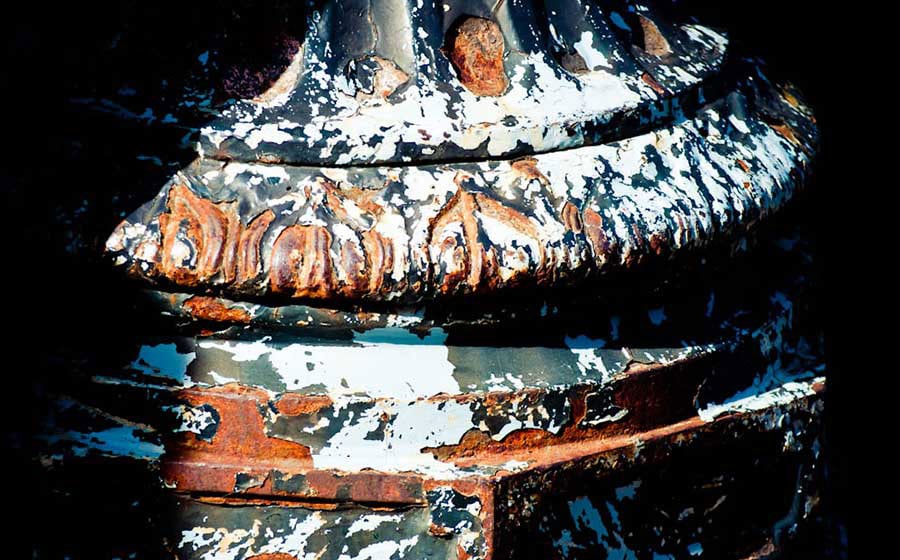 Corrosion Proof
TerraCast®'s resin light pole bases are made with UV stabilized, color-thru material that will never rust or corrode. There is no paint to chip or peel with our resin light pole bases.
Metal products are often protected by a thin powder-coated layer to prevent rust and corrosion. However, compromising this thin protective layer leads to rust and corrosion. It only takes a nick from landscaping equipment, bicycle, strollers, or shopping carts to start the corrosion process.
Impervious
Once corrosion begins, it cannot be stopped, slowed or reversed. It can eat through the entire body of the light pole causing weakness, leading to further damage. If left unchecked, the pole could break during a storm, for example, and create further damage or injury.
The base is the most problematic area of a light pole. Traditional light poles use a clamshell-style base, making it prone to corrosion and rotting from dog urine, landscapers weed-whacking, and other small injuries to the exterior coating. Also, salt from ocean air or ice treatments on streets causes severe damage to the base of the light pole over time.
Inexpensive Shipping & Easy Installation
Because our products are made of LLDPE resin material, they are much lighter than traditionally made decorative light pole bases, making them more cost-effective to ship and install. Metal light pole bases are heavy and difficult to handle once they get to the field. One or two people can easily unload and install our resin light pole bases for a smooth install without the need for heavy equipment.
We guarantee all of our resin light pole bases with an industry-leading ten-year warranty.