Set Designers
---
Our light-weight resin products provide easily portable props in the entertainment industry.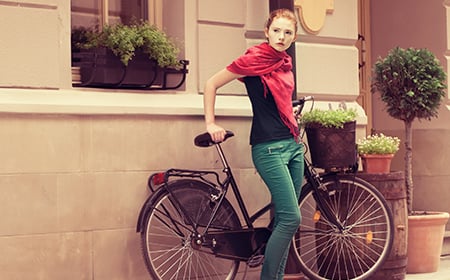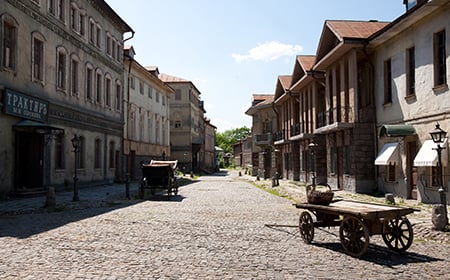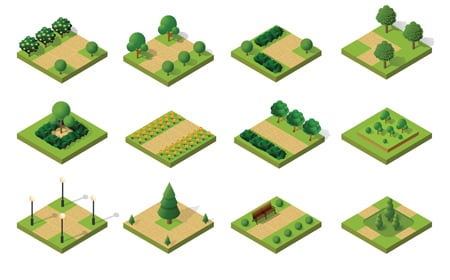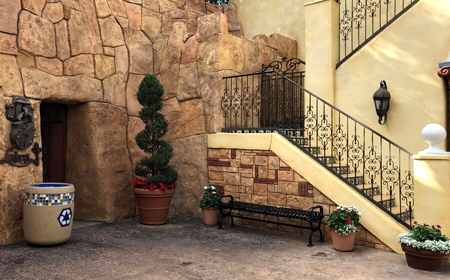 TerraCast® products have tons of applications for different segments of the entertainment industry. Movie set designs; props, stage shows and large events can all appreciate the great look of the granite blends and the lightweight maneuverability of the resin.
Set the Stage
Our lightweight Resin products can be moved on and off stage quickly and easily, making for faster set changes, and prop reorganizing.
Since our LLDPE Resin is indestructible, replicas made by TerraCast® can stay in set closets and warehouses for years without getting moldy or corroded. Your acting or set company can have a wealth of props and set pieces that will never look old, abused or dilapidated no matter how rough they're treated behind the scenes.
Steel the Show
The quality of our faux steel and faux stone are so high, that the audience sees steel or stone and when the faux steel or faux stone disappears between scenes, it's like magic!
It looks so real and it's so easy to move around, allowing for setup with different scenes with really high quality replicas, creating an excellent representation for a city or area reenactment.
For example, our Washington Lamp Post is often used for 1900s America shows, reenactments for documentaries and so on.
Even situations where the team is on location for a news segment or documentary could also use resin lampposts to add lighting.
All Star Cast
We have worked with Warner Brothers Studios, Kaufman Studios and Time Warner Studios; and TerraCast® planters have been on the show Greys Anatomy. There's also a Macy's in South Florida that uses TerraCast PolySteel™ lampposts.
Behind the Scenes
TerraCast® resin products are great for all kinds of things because they can take all kinds of abuse and neglect, while maintaining their youthful looks for a lifetime.
TerraCast® products are a high quality, cost effective, maintenance free investment that will withstand time and abuse without chipping, cracking or corroding.
Just for You
We can also fabricate custom orders, help with the design or we can fabricate a mold to create custom items. Once the mold is made, we can make as many issues from it as you can handle in whatever colors you can think of. You need life-size gummy bear planters in every color of the rainbow? We can do that.
We can even make replicas of things that you'd normally find made of stone, like faux boulders, or stone lion statues for your library set.
Naturally there is a cost associated with the creation of the mold, but we can make anything you can dream up!
TerraCast® products can come in any size, shape and color combination so they are very versatile and easy to set up, swap out, move and store.
Anyone in the decoration, set design or entertainment industry could save a significant amount in a quality investment like TerraCast® resin products.