Universities
---
The appearance and functionality of a schools campus are vital.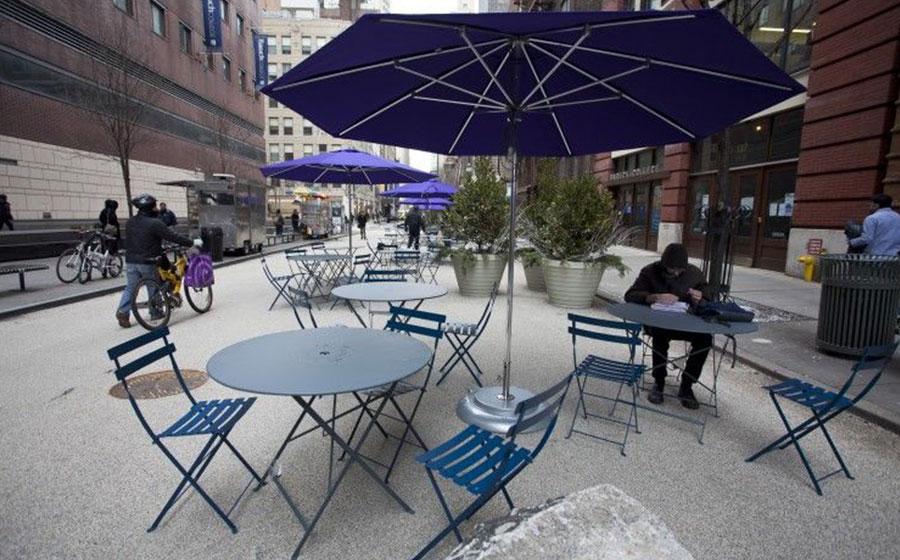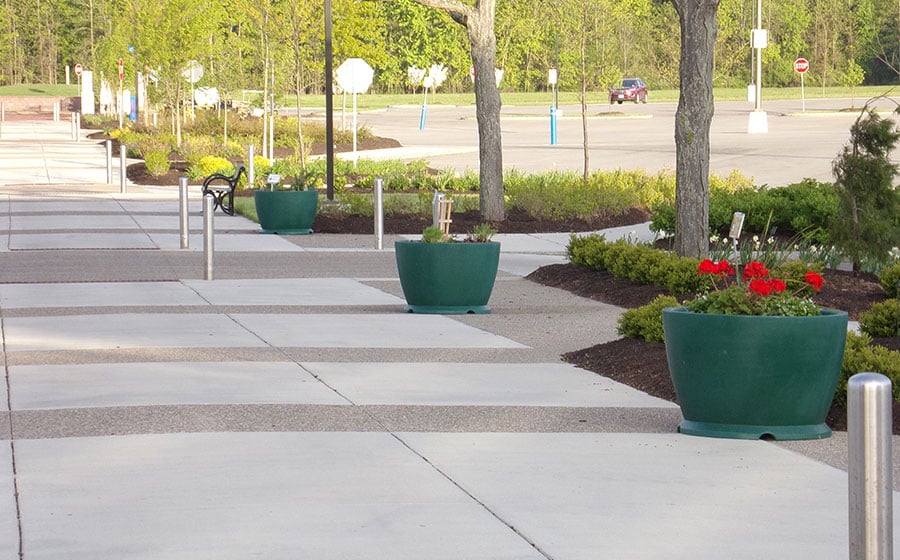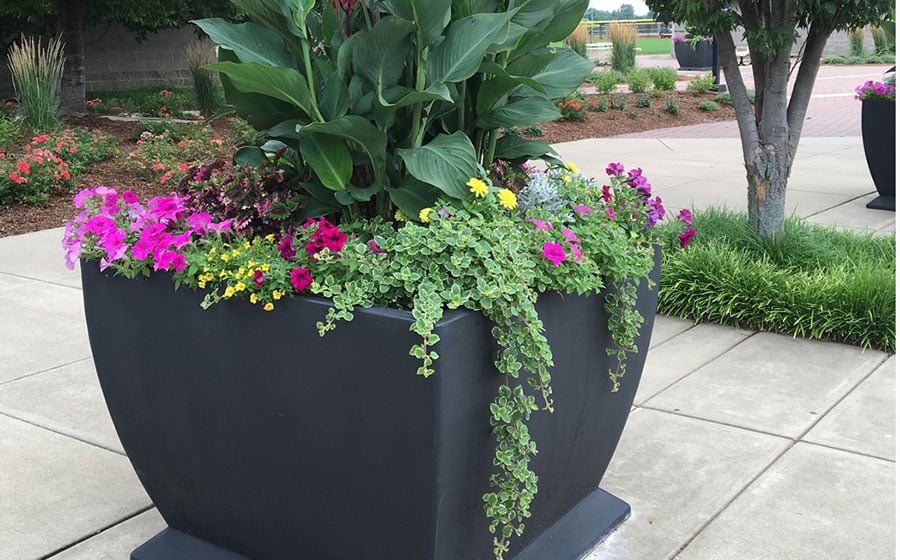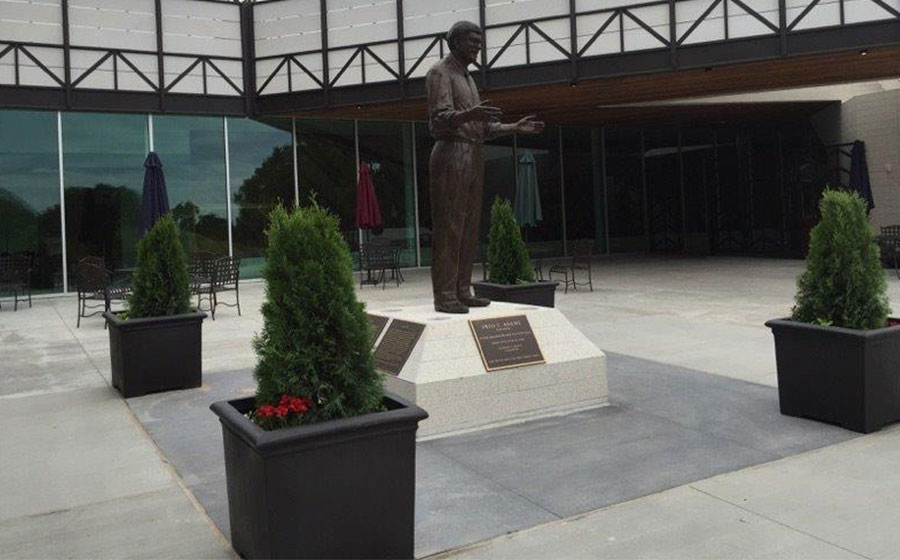 Products For Schools
The importance of a school or university's campus appearance cannot be underestimated. From first impressions, to safety and to branding, the products used throughout a campus need to meet many standards. The products must stand up to high abuse but fall under tight budgets. The value of the product should be paramount without sacrificing safety. Every school knows that the products they use will be subjected to scrutiny by students and faculty as well. Big points are scored by schools and universities that seek out American made products that are environmentally friendly.
Durability
The single most important difference that TerraCast® Products offers is the material that is used in our manufacturing. Both our planters and our light poles are manufactured with Linear Low Density Polyethylene. This high impact, UV resistant, color-thru and lightweight material will provide years of maintenance free performance. The typical school light pole is made from aluminum with powder coated paint. Within the first 5 years, it will require the costly process of sanding and repainting the poles. The combination of the sun, the rain, salt, and daily campus abuse will assure this routine maintenance requirement. TerraCast®'s PolySteel™ light poles not only eliminate this maintenance but eliminates the under construction look while this maintenance is performed. Maintenance work presents the concerns for safety. Both the light poles and planters can be made with recycled material and they are 100% recyclable.
Safety
As mentioned in the Durability section of this page, TerraCast® Planters are made with the most durable material in the industry which provides many benefits. One of the largest benefits is safety. Whether it's vandalism or accidents, our resin material is the top of the food chain when it comes to durability. Campuses have been known to experience planter tipping or vehicle collisions with site amenities. Those are events that many of times have called for the material to be changed to TerraCast®'s durable resin. Anytime damage is done on the campus, safety issues escalate. When light poles made of other materials are up for their maintenance cleanup, equipment and supplies need to come out. Ladders and equipment always add a liability when in the path of students and faculty. TerraCast® Planters have been used as versatile barriers when the need to close up streets to create more pedestrian areas arise. The planters offer a flexibility not available in other materials.
Branding
Branding is one of the most important elements of a school or university's campus design. At TerraCast®, we have the ability to place your logo on most of our products. We help you build a stronger brand by creating custom brand recognition throughout your landscape. We can do monochromatic, black & white or colors in up to four-color designs. The colors to create the logo/graphics are made of resin, so they melt onto our resin product, making the graphics fade resistant and long-lasting.
Value
Our products made with recycled material enables schools and universities to reduce waste. Because our products are 100% recyclable, they will never end up in the landfill. We are committed to protect the environment in any way we can. Promoting Green Schools helps protect the environment and keeps teachers and students healthy!
Selection
At TerraCast®, we offer a wide range of styles and colors to fit your landscaping needs. From a timeless, classic style to modern style, TerraCast®'s resin products can achieve the look you've been searching for, without compromising durability and functionality. If you have a specific design that you're looking for, we have the ability to custom make them for you! Our unique resin material brings flexibility that can be made into many shapes, sizes, and colors.