Use of LED
---
LED lights are taking over. Every lighting product we use integrates the newest of this technology.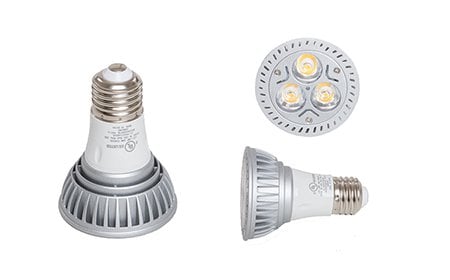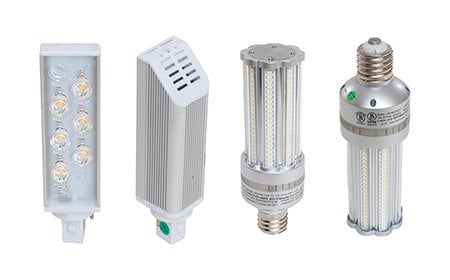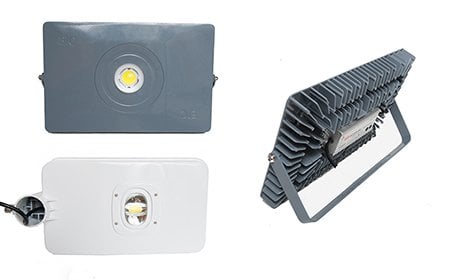 At TerraCast® we use LED, or Light Emitting Diode bulbs exclusively in all of our lighting products.
The technology of LED is the future in lighting. Not only is it more energy-efficient than the other options, it offers immediate on/off, there's no warm-up or cool-down, and it doesn't overheat. Pair that with a longer life and a smaller price tag, and it's a no-brainer.
All of our landscape lighting products can run on 12 volt or 110 volt wiring, although we recommend the 110. Complications can happen with in-ground wiring, and the 12-volt wire is rather delicate. One stray hit from a weed-wacker and you're in the dark!
The average brightness selection for landscape lighting is 400-800 lumen output. That's a nice soft glow, comparable to a 30 to 60 watt incandescent bulb. It's not too harsh for eyes already used to the dark, but bright enough to see by, and accentuate the attributes of your outdoor space.
Bright Ideas
We can tailor the bulb to the look you are trying to achieve for your specific project. If you're looking for a warm yellow look, or a cooler bluish look, brighter color or higher lumen output, we can lamp our fixtures to match your vision.
Color Temperature
All of our lighting fixtures come in six standard colors and some of which are our stone finishes, but, upon request, we can make them in any solid color or texture blend you desire. If you don't see one on our list that goes with your vision, just let us know! We blend all of our colors in-house, so we can match, design or create a new solid color or faux-stone blend just for you.
Speaking of colors, TerraCast® is committed to the green movement. We use sustainable practices in our factories, including natural gas for the ovens and reclaimed water for the cooling chambers. Our Resin products qualify for LEED credits which is part of the Sustainable Sites initiative of the US Green Building Council.
TerraCast® is also a strong supporter of the Red White and Blue. We are founded, powered and run by American citizens, our factories are all on US soil and we use domestic materials to make our products.
Ordering with TerraCast® is good for your budget, the American economy, and the planet.