Wedding / Event planners
---
TerraCast® planters beautify your wedding and reception.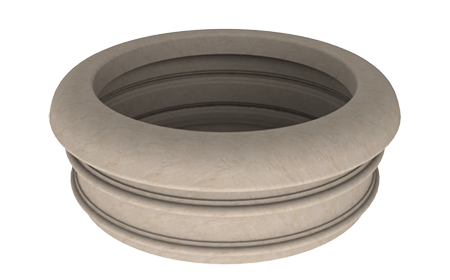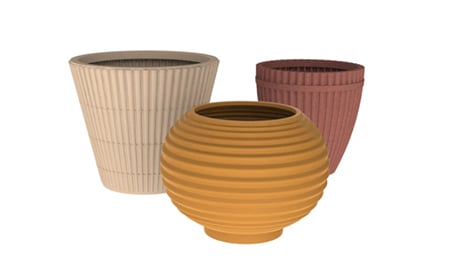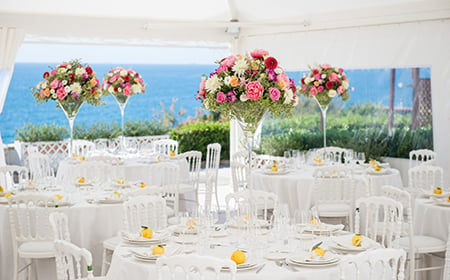 What bride wouldn't want to get married in a perfectly picturesque setting with glittering lights, stone accents and lush foliage?
TerraCast® can help with that!
For wedding, party and event designers, planners and managers, we can provide all kinds of wonderful things to help you stage an artfully appointed setting for any function.
Set the Mood
TerraCast®'s post top Luminaires are perfect for illuminating any outdoor setting, from gardens to wedding ceremonies.
One of our most popular items is a 7-foot tall antique style, decorative light pole. These beautiful poles are adorned with long fluted stems that are supported by a traditional, turn of the century, bell shaped base. So whether you're building the aisle for the bride to walk down on her father's arm or you're shedding a bit of light on a reception or evening garden party, these light posts are for you.
Like all TerraCast® resin products, our Luminaires are virtually indestructible and we can produce them in black, white or in one of our stone granite colors. TerraCast® offers elaborate, decorative items for perfectly appointed walkways for bridal aisles, dazzling reception areas and stunning event staging.
Setup and Teardown
Our portable light poles are 7 feet tall in a monolithic design that is easily stowed and transported in your trunk or van.
These light poles have a self-ballasted incandescent fitter for the post top. It's not a metal halide high-pressure sodium. The poles can be wired to fit any standard plug with any length extensions.  The fitter will accept an incandescent or LED bulb.
Life of the Party
We can custom make finial caps for the lights to fit traditional, modern, cosmopolitan, deco or alternative styles of events. Design and create beautiful installations for lush tropical settings that won't irritate or damage the local plant life.
An event planner or decorator could save lots of time, money and hassle with these, because not only are they easy to set up, break down, transport and store but they also clean up easily. Our resin is non-porous, so if your party winds up with rowdy guests and the poles should manage to get marker, spray paint, fluids or byproducts on them you can hose them off, wipe them down and they're as good as new!
On to the Next Event
If you need to ship them out of your area for a party that's no problem. They're lightweight so there won't be a high shipping charge; they break down easily so they fit in standard sized boxes and you won't have to worry about them being damaged in transit by rough handling.
These portable light fixtures are a fantastic solution, not to mention a one-time purchase, money-saving investment for party event planners and decorators.
Even the harshest environments won't damage them, so store them in your outdoor storage unit, they won't mind. They're environmentally friendly too; they won't damage your site, whether it's a park, someone's backyard, or a rental area. It's a leave-no-trace, reusable product that you can keep and use repeatedly for events and functions, saving time, money and the environment!