Custom Concealment
---
Terracast® is proud to offer fully custom products upon request.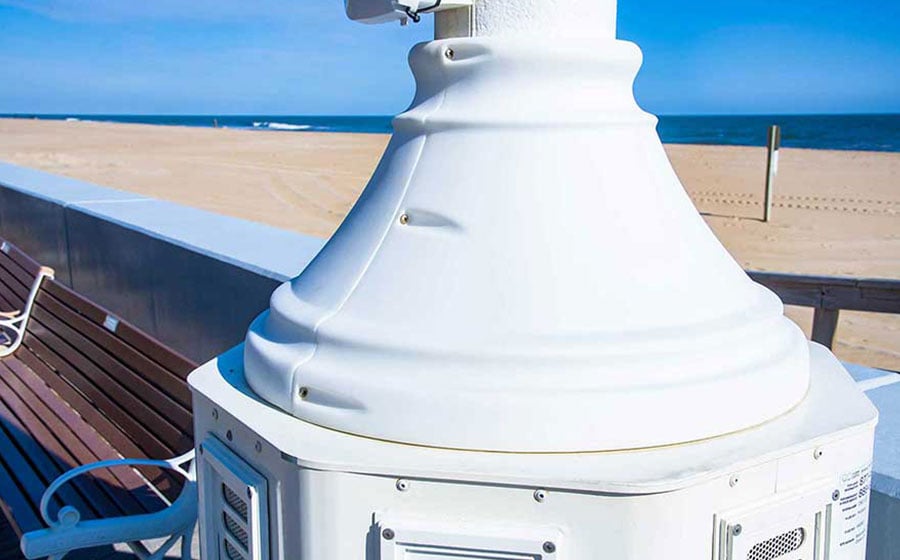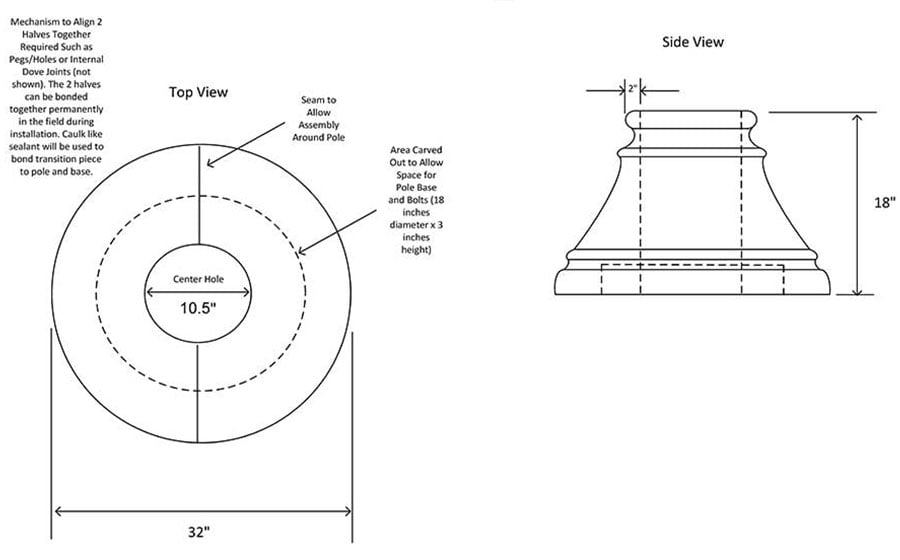 Concealment Products
Sourcing concealment solutions for wireless infrastructure can be challenging, especially when they require to be long-lasting and maintenance-free. Many cities and municipalities require concealment solutions that will preserve the aesthetics of the community. There are several ways to blend the new small cell infrastructures into the community seamlessly, however, they are not always cost-effective. TerraCast® is proud to offer custom products upon request to match existing designs. We are fully equipped and have the experience to handle the process from idea to implementation. TerraCast® can help you from the infancy of the design phase all the way through machining and mold making.
A solution has been created for cities and contractors that want to maintain the consistency of their decorative light poles. Cities no longer have to settle for unsightly monopoles for existing or new 5G installations. TerraCast® Products has created a Decorative Sleeve that converts a plane monopole to a decorative, fluted pole that continues the decorative look throughout the city and maintains consistency throughout the installation. The unique resin blend material serves as a protected cover over the tower to both decorate and protect the monopole. The newly added fluted design serves as a shield from the sun's harmful UV rays, which will extend the life of the monopole. The LLDPE resin material provides superior impact strength and durability for maintenance-free performance.
Design Concept
TerraCast® has created parts that took ideas, which were no more than hand drawings on a napkin and formulated them into digital CAD files (Step files) to produce parts.  Wherever your beginning point is, TerraCast® can assist, so that in finishing the job you have the best parts for your project.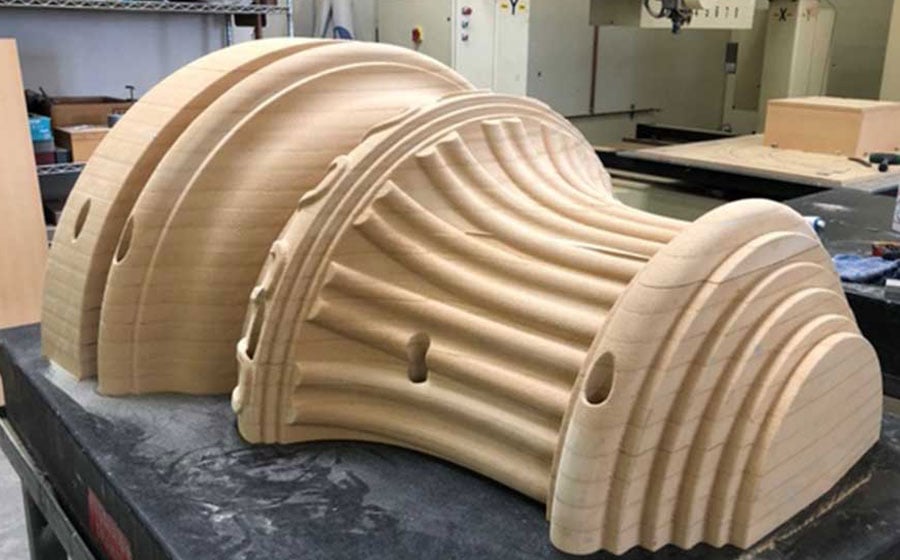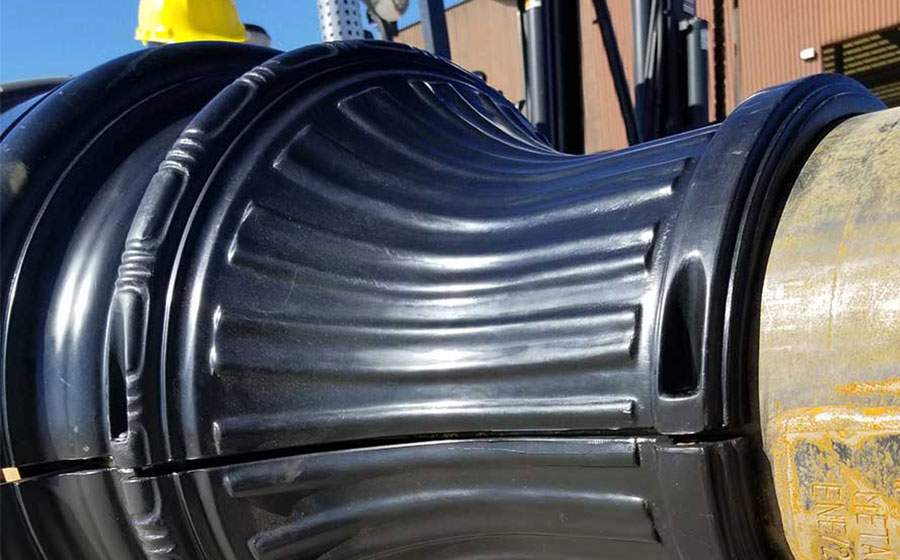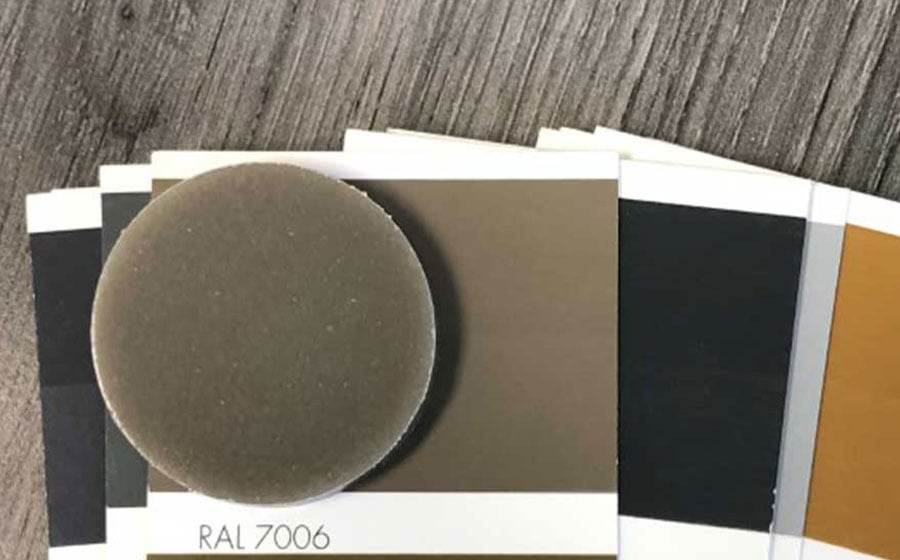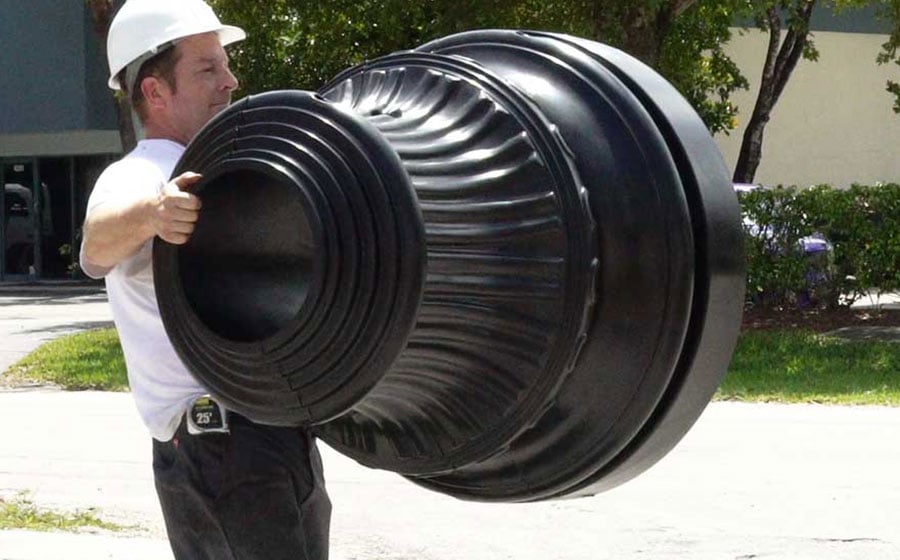 CAD file
We have the ability to work efficiently with CAD files to make modifications allowing for any variances in pole diameters or protrusions there may be before we move forward to mold making. Using up-to-date modeling software, we are able to provide our customers 3D images of what the finished part is going to look like. CAD files allow us to work with our customers cohesively to ensure the bases are designed, and fit, the applications perfectly. This ensures smooth product development and minimizes the need for modification at a later stage when samples are provided for field testing.
Wood Plug
A wooden plug (male) is created from scratch, shaped by a computer guided CNC router and hand finished to perfection.  From there, a plastisol part is made using the plug as a guide. This faux replica is a model of the exact finished part and the actual "plug" is used to cast the mold for future parts.
Fit Testing
Before we fulfill your order, we run a few sample parts to ensure the bases will fit around the poles perfectly. We understand that once on site, there are often variances in measurements of the pole, brackets and mounting hardware. This is why the field testing is important to see if the bases perform perfectly in the field. If any adjustments are required, we will do our best to find the way to make the adjustments without affecting the deadline.
Custom Colors
Although the standard color for our bases is black, we are able to provide the bases in any of our standard colors in the TerraCast® planter line.  If those colors are still not close enough, we have the ability to create custom colors or match any RAL colors. Options are truly unlimited! Simply provide any RAL color number or color Chip sample and we will provide the perfect color for your next project.
Unlike the traditional powder coat paint, TerraCast® resin bases are made with color through material infused with UV stabilizer. This means there is no more chipping; and scratches and gouges appear less conspicuous with TerraCast® bases!
Installation
Usually, it takes a lot of work to transport and install the traditional metal bases at the job site. Because TerraCast® resin bases are lightweight, it only takes one or two people to pick up each part to install them. There is no need for a heavy equipment to move and install our bases!
The TerraCast® bases are a great concealment solution to the small cell industry. Our resin material provides maintenance-free installations and will reduce your overall cost of ownership. Unlike the traditional metal base covers, the TerraCast® resin bases will never rust, corrode, or chip, which is why you need to choose TerraCast® Products for all your decorative concealment and transition needs.