Custom Graphics
---
We can create any of our planters to have your logo printed on them.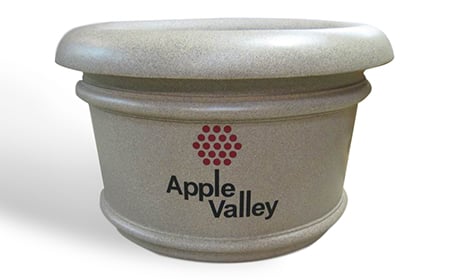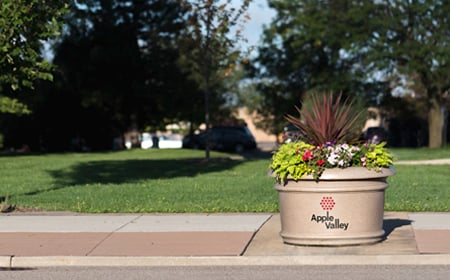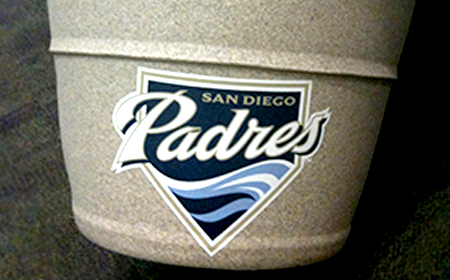 At TerraCast® we have the ability to place your logo or brand name on most of our products. This allows you to have custom brand recognition throughout your landscape. Evolve your branding mission with us. If you don't already have a logo, our design team can help you create one.
Sizes
We can make custom graphics any size from 3×3 to 11×17 or bigger as customization is needed for larger items.
Colors
We can do monochromatic, black & white, or color in up to four-color designs. The colors themselves are made of Resin, so they melt right into the shape of the logo when we cast it, which means it will never fade, chip off, or need repainting.
Methods
"Mold-on" is what we call the process by which your seal is made in resin and heat-transferred onto your already-made products. "Mold-in" is what we call the process by which your seal is built right into the mold and is transferred onto every piece we manufacture for you in the molding process.
File
When you submit your logo to us, we need it in a format called a "vector file," please call us for details. Custom Graphics for TerraCast® products are a great option for any group who would like to do promotional or decorative branding; Companies, sports teams, ballparks or arenas, malls or shopping plazas, public parks, and/or anyone who has or would like logo-branded products. Add a classy branded accent to your mall entrance, shopping center entrance, neighborhood entrance, courtyard or churchyard.