General Contractors
---
Our experience with general contractors ensures all products are tailored specifically to your needs.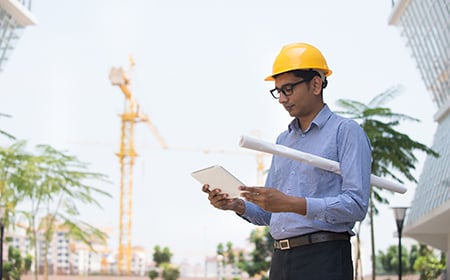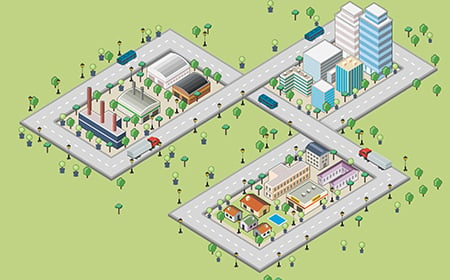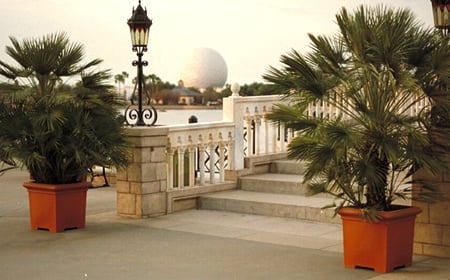 General Contractors have the first and final say on the operations on a jobsite. At TerraCast®, we work hard to ensure that all our products are in line to be specified into the actual plans when working with landscape designers and architects.
Often the planters and site furnishings are the last things to be purchased for a development or redevelopment project, and by that point, the budget is getting low.
Spec
General Contractors have the ability to call the shots when it comes to switching out specified or "spec" items for other products that may be better suited for the job, or more budget-friendly or cost effective.
TerraCast® products are often recommended by General Contractors for job sites because the General Contractors that have worked with us before know that our products will arrive quickly and inexpensively and intact every time. General Contractors who have not worked with us before quickly notice that TerraCast® is there when they need support, additional pieces or custom orders.
Materials
Products made of concrete, clay or stone are much heavier and much more expensive to make, buy, ship and install. They're not even guaranteed to arrive intact.
Of course, our PolySteel® light poles are superior to conventional light poles, but lighting items are usually included in the first wave of purchases on a project. You need to be able to see what you're doing.
General Contractors should consider TerraCast® for all lighting and site furnishing needs, because we are competitively priced. When compared to other options, our products have better durability and longevity. They won't rust, pit or corrode and are warranted against any environmental issues or mal-performance. This offers you, your project and your client the peace of mind knowing that your light poles and site furnishings will last and withstand the test of time.
Deliver
Our products always arrive in perfect condition and they are also backed by warranty. You save money immediately so there are funds left over for other aspects of your project.
We deliver on time, at cost. There are never any surprises, surcharges and hidden fees on delivery or budgeting. You'll never have to worry about ancillary equipment or crews to unload, arrange and install TerraCast® products. Only a few people are needed to unload, move and install even the largest of our light poles and planters with no cranes or forklifts necessary.
If products arrive and the client decides they want more, we make it happen.
TerraCast® understands the enormous pressure General Contractors work with every day from budgets, scheduling, deliveries, and other issues that could take products or jobs off the market or cause delays; delays cost everyone, time is money.
Contacts
One of the ways TerraCast® helps General Contractors is that we keep a database of GCs who have experience with installation of our planters, lamp posts and site furnishings and that database is made available to our customers who may be in need of hiring a General Contractor to help with their project.
If you are a General Contractor and would like to be included in our database, we invite you to call us. You can tell us about your relevant experience, what areas you are available to work in or travel to and which types of projects and job sites you are interested in.
Then, when we get an order from a client who wants to know how things work, we can refer clients in your area to you. That way, clients get a contractor who is right for them that knows about permits and proper procedures in that city or country.
TerraCast® is pleased to partner with General Contractors all over the country and forging new alliances breathes life into the economy for all of us.
Experience
General Contractors have told us that they appreciate TerraCast®'s ability to understand and read blueprints. It means that TerraCast® can provide a quote or proposal to provide goods based on spec books. General Contractors save time, eliminating the need for a purchaser or lengthy explanation of what's needed. TerraCast® can read your spec books or blueprints, process the information and generate a purchase order for your review based on your plans without lengthy discussions or using up extra man-hours on your schedule.
Save
General Contractors who are already on our database know about the many benefits of TerraCast® resin products. The first major benefit is the lightweight factor. Resin is a money saver from material costs to shipping, delivery and installation.
Time is money, and TerraCast® can save you both.