Save Money on Shipping
---
Our resin products are lightweight and cost-effective when it comes to shipping and handling.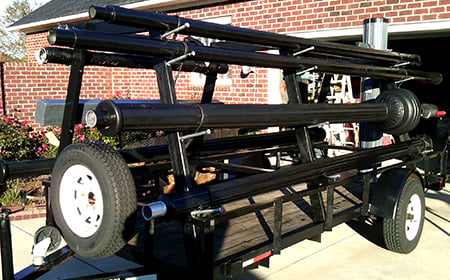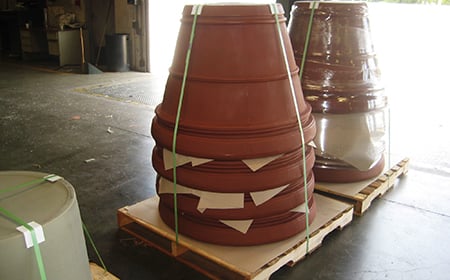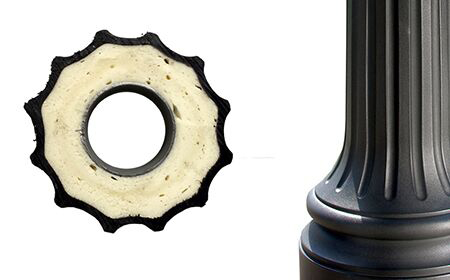 Freight
Shipping fees factor in size and weight. Though we have large sizes just like planters made of traditional materials, our products are up to 75% lighter and provide a more cost-effective solution for your needs.
Weight
Products made of stone, metal, or clay can be very heavy. A resin planter can ship at the same size as a stone planter. However, where the stone planter weighs 600 lbs., the TerraCast® planter weighs 90% less. Using resin products provides a less expensive method for your shipping needs.
A project involving stone or concrete products would require the use of a crew and machinery. The heavier the item(s) are, the higher the cost of shipping and handling them.
Damage
Those working in loading zones are not always the most careful people and packages marked fragile are not always treated as such. An item made of stone or metal is harder to move and easier to damage. However, an item made of resin is significantly lighter in weight, being easier to move and more difficult to damage.
Though fiberglass isn't as heavy as stone, it isn't nearly as durable as resin. Fiberglass requires extra packaging and special handling requirements. Just like stone, if a product arrives damaged, the entire fiberglass product would need replaced.
Stack
TerraCast® planters are designed to be stackable. two or more planters can be stacked to save space when being transported. This saves fuel, reduces the shipment's carbon footprint, helps save our environment and helps save you money.
There's savings in unloading costs as well. One or two people can easily take a TerraCast® planter or light pole off the delivery truck with no additional equipment, heavy machinery, or crew.
Save
There's a tremendous cost savings in the ease of unloading as well. One or two people can easily take a TerraCast® planter or PolySteel™ Light Pole off the delivery truck, no forklift, no front-end loader, no cranes, no nonsense, no waiting!
TerraCast® resin Products are:
• 50% lighter than clay
• 90% lighter than stone or concrete
• 100% undamaged upon arrival
Our smaller planters can ship UPS, FedEx or DHL. Larger items come LTL, Road Runner, or Yellow Road.
Our PolySteel™ light poles ship in bubble-wrap.
The number one thing we can do to justify the shipping cost is to stand behind our policy: to offer a superior product that is guaranteed to arrive on time and intact.