Benefits for City Municipals
---
TerraCast® provides peace of mind with cost-effective products that are both beautiful and eco-friendly.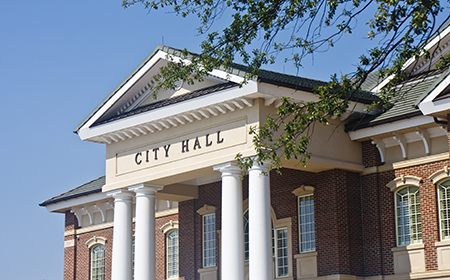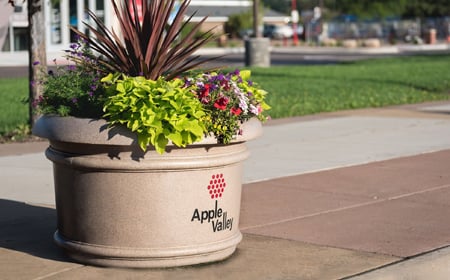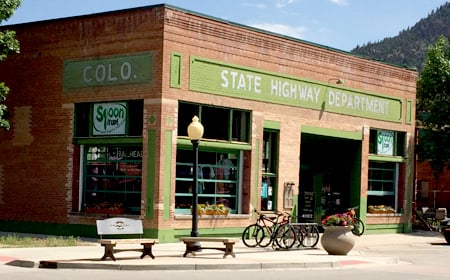 You want to build something for your city or municipality that your citizens will enjoy. You also want to use quality materials and products that will last. You want to do something good for the environment, getting your city hip to the new green style and you want to balance the budget. How can you do all of those things at once? Resin.
TerraCast® uses a Linear Low Density Polyethylene, or LLDPE to craft our resin products. LLDPE is a member of the plastic family that is made to be outside. It is used for things like kayaks, playground slides, outdoor trash cans or anything that resides outside.
Cost-Effective
Resin is easier to obtain and work with than other materials like fiberglass, metal or stone, making resin less expensive to purchase. It also weighs five to ten times LESS than traditional materials so it's less expensive to ship, deliver and install.
Resin also lasts longer than other materials and it requires zero maintenance, ultimately having a much smaller impact on the future budget.
A project done in resin saves money for other departments, amenities and services for the current year and future years.
Beautiful
Our resin products come in a wide variety of colors. We also have six proprietary faux-stone blends and blend a UV inhibitor right into the resin to protect your colors from fading or bleaching.
Custom
We can match or design any color to make our products for you in just the right shade, from solid colors to faux-stone blends, to match your palette. We can even fabricate a new mold; make any special design, custom size and shape.
Branded
We can add your city or municipality's name or logo right onto your products. We can add it into the mold of your custom products, or heat-seal it onto already-made pieces.
Save money on signs, brand your planters and lampposts.
Green
TerraCast® resin is as green as you can get. Our darker colors are made from up to 100% post-consumer recycled material and forever recyclable.
TerraCast® is part of the US Green Building Council's LEED Initiative program. Our resin products qualify for MR4 LEED Credits and, depending on the location, MR5 Credits.
Indestructible
Our resin is incredibly durable, since it's formulated to be outside. From careless bike chains and runaway shopping carts to skateboarders and even fender-benders, resin shrugs it all off. It's non-porous so it's impermeable and therefore impervious to water damage and staining. It's even Graffiti resistant.
Peace of Mind
Choosing resin is extremely beneficial for any design plan for the improvement or redevelopment of a common area for the use and enjoyment of the citizens.
Resin boasts durability and longevity that is unmatched by any other material. Your city will appreciate the durability and longevity, your residents will appreciate the beauty and functionality, your budget will benefit from the savings and your planet will be greener.