Case Studies
---
Learn about how we have beautified the outdoor-scapes of others.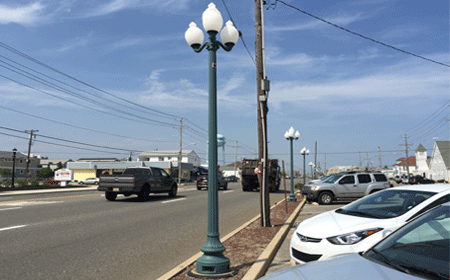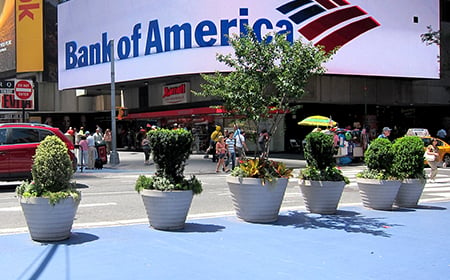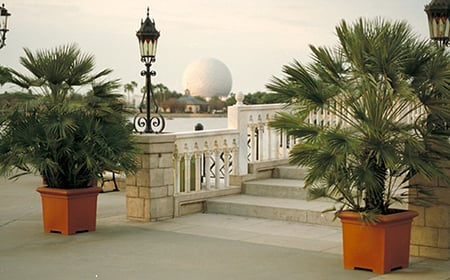 Apple Valley, Minnesota
The City of Apple Valley, Minnesota ordered a set of 60-inch contemporary-style resin planters for a municipal courtyard area.
Their order included the creation of  a 3D brand of the Apple Valley City graphic.
The original order was placed right before winter hit. When it did hit that year, it hit hard and Apple Valley was buried in snow for weeks, unable to receive their order when ready. We coordinated with our contacts there and negotiated a delivery time for ASAP after winter broke.
They let us know when the snow melted and we got their planters delivered to them within a week. As soon as they were able to start doing things outside again, they had their shipment and were able to complete their project of the redevelopment of the pedestrian plaza. We delivered their shipment on-time and the city of Apple Valley was able to get the most time possible to enjoy their new space for the coming spring and summer.
Ship Bottom, New Jersey
The burrough of Ship Bottom, New Jersey had redeveloped a few public areas and plazas with TerraCast® PolySteel®  lampposts in our standard Tennessee Green. The light poles weathered several winters and storms, but after hurricane Sandy, we called up our friends in Ship Bottom to find out if everyone was okay.
They commented that they were ready to buy and install some more light poles. It wasn't because their TerraCast® poles had been damaged, it was because all but the PolySteel®  poles had been destroyed! Now, a large selection of the light poles in Ship Bottom are PolySteel® .
New York, New York
New York City is another satisfied TerraCast® customer. Madison Square, Union Square and Pedestrian Square are all areas that are maintained by New York City's Department of Transportation. They put our Step Planter in the original spec designs and TerraCast® is their preferred vendor and number one spec product for NYCDOT.
The success of these cities have spawned orders and installations of TerraCast® products in other major metropolitan areas, including Philadelphia and Los Angeles, where their DOT and local government agencies mimic the ideas and emulate the practices of what works for cities like New York.
Amusement Parks
TerraCast® products are also installed in major amusement parks and theme parks across the country. We're not supposed to talk about it, because disclosure might damage the illusion, but some of the parks have very recognizable mascots.
Military Bases
We have done tremendous work for the Federal Government too, as well as the armed forces. We have installed hundreds of bollards in different US Military Bases as far as the Caribbean and Puerto Rico.
The true benefit of our products really goes a long way. It goes beyond saving money on the initial purchase. The longevity and ease of maintenance along with safety, security, and beauty offers unparalleled peace of mind for years to come.