Made in the USA
---
We pride ourselves in our patriotic efforts of manufacturing our products here in the USA.
Bob Grossman founded TerraCast® in 1969 and built it from the ground up. The inspiration came from receiving a damaged shipment of product and lack of customer service from an Italian Terracotta vendor.
Like many Americans, Bob possessed an entrepreneurial spirit; he wanted to make a superior product and a superior company, to make the world a better place for his family and his country.
He started this dream with Tom Schidel, who had been working for Rubbermaid as their Chief Design Engineer. Together, Bob and Tom started a rotational molding company, which was originally named RotoCast Plastic Products.
American Way of Life
When you buy American, you support American manufacturers, American workers, safe working conditions and child labor laws; and TerraCast® works to maintain the security of its factories and the safety of its employees.
TerraCast® products are made on American soil with U.S. made materials and U.S. citizens. Our factories have been operated by Americans since the foundation of RotoCast, in 1969.
U.S. manufacturing processes are cleaner for the environment than those in other countries. Many products sold here are manufactured in countries that have little or no regulation on materials and manufacturing processes, using dangerous and toxic materials or methods. When you buy domestic made goods, you're helping keep your home cleaner for your children.
Sustainability
TerraCast® uses sustainable practices like natural gas to heat our ovens and reclaimed water in our cooling chambers. We also use up to 100% post-consumer recycled materials to make our products. We support the US Green Building Council, or USGBC, and their green building initiative. We are committed to our products helping with LEED certified projects because TerraCast® is committed to America and the health and well being of our country, our planet, and the future of all.
American Independence
When you seek out American-made goods, you foster the kind of American independence and innovation that founded RotoCast. The all-American spirit of independence and innovation that built this company into TerraCast® is growing to be the well-known vendor we are today!
Economics
The huge U.S. trade deficit is a vicious cycle leading to massive, unsustainable borrowing. TerraCast® earns, holds and spends its money right here on domestic soil. We are family owned, operated, and our employees are all tax-paying citizens. When you contract with TerraCast®, you're contracting American.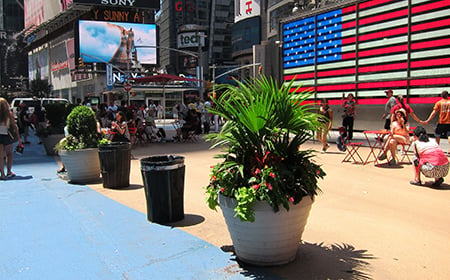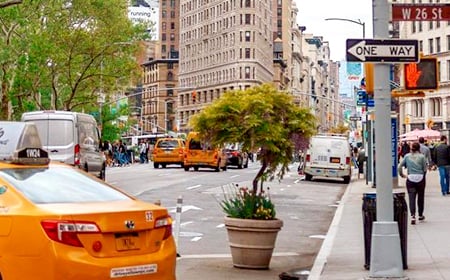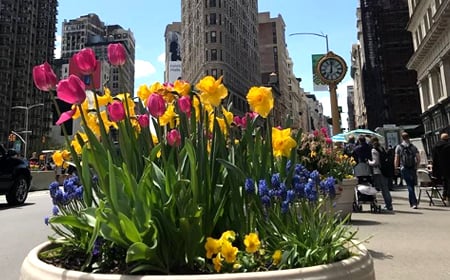 Safety
Safety standards in many foreign countries are low. Dangerous levels of toxins can be found in millions of toys and goods imported from other countries. When you buy American-made products, you can feel confident in American consumer protection laws and safety standards that protect your family. TerraCast® habitually supports using high quality recycled material as much as possible. We care deeply about the environment and the health and safety of our fellow citizens.
Fair Trade
In many countries, the enforcement for minimum wage, health and safety of employees and the environment destroys the ideas of "fair and free trade". Regulated vendors can't compete on prices with a manufacturer willing to exploit and pollute its people and its environment. However, when it comes to the health of the economy and the environment, there's no competition.
When you make the choice to purchase American-made, you are voting with your dollar, and contributing to the payment of an honest day's wages for an honest day's work. Most of TerraCast®'s factories operate 5 days a week, 24 hours a day. Some factories operate 7 days a week, but the technicians work 8-hour shifts, 40 hour weeks, and are paid fair wages for their time.
The American Dream
We believe in keeping it in the family: the American family. Too much money, too many factories and too many jobs are moving to countries that don't agree with our democratic way of life. When you avoid imported goods in favor of American-made items, it helps to ensure that the United States doesn't find its access to goods impacted by political conflict.
As domestic manufacturing fades, new generations of Americans are having difficulty finding good jobs. This difficulty fuels the cycle of factories, jobs and money moving overseas. Buying American-made products will help keep you, your friends, and your family working and providing in America.
Insist on a higher standard.
Buy American!!