Products for Property Management
---
Small details make a big difference in the valuation of your property.
TerraCast® products are ideal for Property Management Companies. From planters to lighting and site furnishings, we have the products to optimize and beautify your space. The savings in initial cost will make the residents happy, and the savings in price and ownership will make your budget happy.
Material
Linear Low Density Polyethylene, or LLDPE is what we use to make our resin products. LLDPE is a plastic, designed for outdoor applications. It's impervious to rust and rot, lasts a lifetime and is extremely durable.
We craft all of our lampposts and bollards in a three part composite. The structural core is galvanized steel or fiberglass. That core is encased in a thick layer of polyurethane foam, creating the basic shape. The outer skin is a quarter-inch of LLDPE resin, completely isolating the inner layers and protecting the core from corrosion.
Our entire line of products is customizable, from shape and size to color and custom branding. Add your community name or special logo to all of your products.
Durable
Our site furnishings are all carefully guarded against rust, rot and corrosion. The wood furnishings' metal elements are carefully coated and the wood meticulously finished. The all-metal furnishings are skinned in a futuristic thermoplastic.
LLDPE is non-porous and non-hydroscopic, meaning it is impervious to corrosion. Nothing sticks to it and nothing seeps into it. Resin will never stain, discolor, fade, chip, peel, flake, rust or rot.
Our wide variety of products all offer easy cleanup. Cleaning solution from your home will clean your resin products. A pressure washer will take off any stubborn marks, like graffiti.
Goo-gone or WD-40 easily cleans up the thermoplastic skin on our metal site furnishings.
Our products require zero regular maintenance.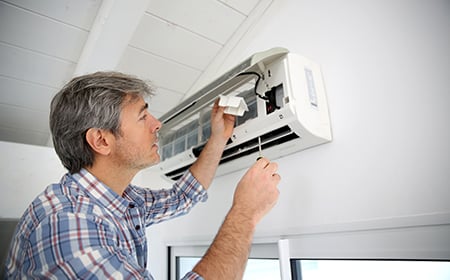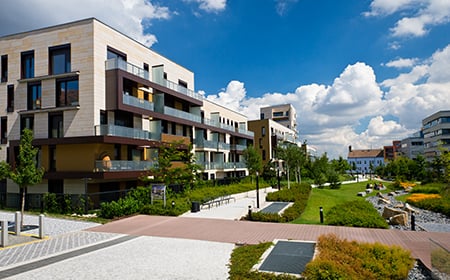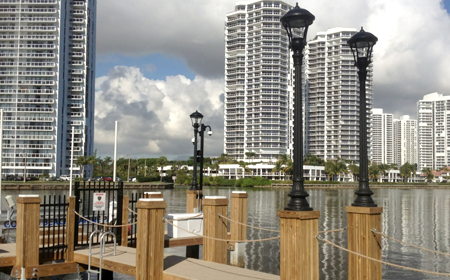 Economical
Our resin products ship, handle, deliver and install for less money, and less trouble, than other, heavier products. TerraCast® takes pride in crafting products that are made to last, and we back them with varying warranties, depending on the product line. It will be years before you even need to change a light bulb, because all of our lighting products are lamped with LED bulbs, which outlast any other kind. LED bulbs are also customizable, with programmable lumen output and color temperature.
Environmental
The environment and the health of the planet is one of our top priorities. That's why our resin contains up to 100% post-consumer recycled materials. It depends on the color choice; darker colors are higher percentages of PCRM. LLDPE can be recycled forever, so our products will never have to end up in a landfill; they can be melted, powdered, and molded into a new product.
We use sustainable practices. Our factories have natural-gas ovens and reclaimed-water cooling chambers.
TerraCast®'s resin products qualify for the US Green Building Council LEED credits.
Save your green and go green with TerraCast® resin!
Made in USA
Everything TerraCast® offers and provides is American. Our facilities and factories are on US soil and we employ tax-paying citizens to craft quality products with domestic materials. Buying from us is buying American, which supports our way of life, our economy, and our future.