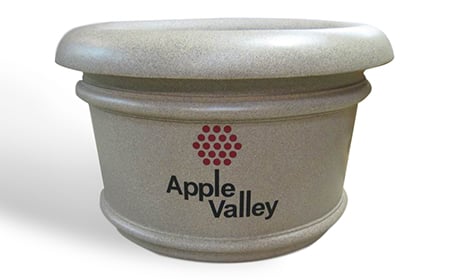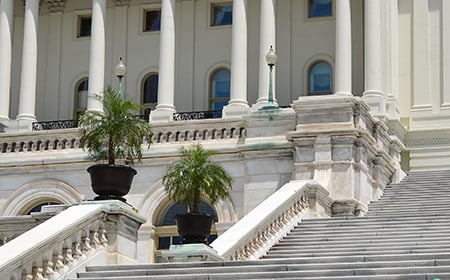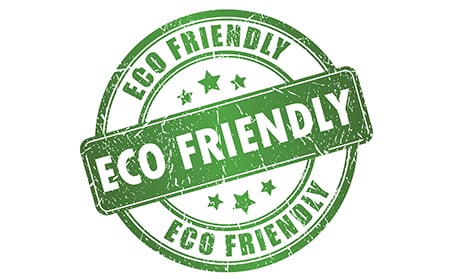 With the use of resin products to decorate your city-scapes, you'll be a part of the green movement while you renovate your public areas with durable, long-lasting, classy lamp poles and planters. This will save you money on the entire project as well. Of all the options of materials and products available on the market today, resin stands up to the test of time and abuse.
Going Green
In an age when "being green" is becoming the new standard, city governments and taxpayers are interested in ways to implement recycled products while saving money doing so.
TerraCast® uses a unique resin blend, which is as "green" as you can get, no matter what color you select. It's made from up to 100% post-consumer recycled material; built to last and be maintenance-free; and is recyclable itself.
We designed our products to not only be "green", but to ensure there is no compromise in design and style.
Going green doesn't have to be difficult or scary. TerraCast® products can contribute to the US Green Building Council's LEED initiative. All of our Resin products can be made to qualify for MR4 credits. If your city is within 500 miles of one of our shipping centers, your project qualifies for MR5 credits.
Custom Logo
The use of resin application allows us to implement the technology to print logos directly on our planters. The printable area space can be from 3"×3" to 11"×17". Larger areas can be custom made upon request.
There are 2 methods of applying logos. The "mold-in" method means that we apply the graphic while we are manufacturing the actual product. The "mold-on" method means we apply the graphic afterwards. We prefer the "mold-in" method as it is more durable. However, a "mold-on" graphic can be useful, as it is much faster in manufacturing time.
For our metal site furnishings, your city name, logo, brand, or special message can be welded right into the frame of the seatback. This can be useful when you are promoting a team or city emblem. These products will last a lifetime, making a positive impact on your community while cost effective for taxpayers.
Cost Effective
When compared to similar products using real raw materials, our products save money on the overall project costs. For most of our products, the initial costs are much less than the stone or metal products. There is a huge savings in the shipping and installation costs due to the lightweight design.
TerraCast® products also save in the long run: our products are maintenance free, so there will be no need to add maintenance to your annual budget.
A typical 40 inch stone planter retails for over $1,000.00. TerraCast®'s Resin 40" planter retails for around $500.00. That's a 50% savings just in material cost. On top of that, fiberglass is not really made to be outside, and it certainly doesn't have the durability and longevity of resin.
If a clay, concrete or natural stone planter weighs around 600 pounds; a comparable TerraCast® planter would weigh just 35 pounds. Factor in the shipping and handling, installation crew, and maintenance or repair, and the savings just add up.
This can all be done without compromising the integrity of your design. Our products look exactly like stone and metal fixtures, without the headaches.
A city-scaping project made with resin means more value for the money spent. This ultimately is savings for the taxpayers of your city.
Durable
Additionally, the care and maintenance for stone, metal and fiberglass (which are susceptible to mold, discoloration, pitting, cracking, rusting, chipping, and decay) are an ongoing cost that taxes the annual budget. Those materials have a shorter shelf life than that of resin, ultimately resulting in more expense.
Resin has durability and lasting beauty unrivaled by any other material. It's impervious to weather elements, doggie piddling, and damage from accidental or intentional human abuse, be it a car accident or a graffiti-artist.
Fights Crime
TerraCast®'s Resin is also vandalism and graffiti-resistant.
The non-porous nature of the Linear Low Density Polyethylene will not adhere to paint, spray-paint, gum, and other undesirables. These blemishes can be cleaned easily with the use of ordinary cleaners.
Most metal light poles usually have metal coverings for the electrical areas. It is common for these to be stolen and sold for scrap. TerraCast® products do not use metal, and therefore do not suffer the same damages.
Peace
The peace of mind that comes with using our products is an added bonus to the monetary savings. Your TerraCast® products will reduce your project budget while preserving the beauty, class and style of your pedestrian space for years to come.