Save Taxpayer Money
---
With the use of resin products for planters and light poles cities save up to 70% of the cost of conventional materials.
How can your community keep up with the green movement, remodel public areas with attractive site furnishings AND save your citizens' hard earned money in budgets? The answer is Resin.
In these times of advanced science and technology, there are so many choices for materials and products. Resin stands above the rest because it is perfect for outdoor applications. It's affordable, durable, maintenance free, and virtually indestructible.
Going Green
In an age when "being green" is taking the world by storm, everyone wants their life and their city to be green too.
TerraCast® uses up to 100% post-consumer recycled material to make our products and they are forever recyclable.
We use sustainable practices in our factories including natural gas heated ovens and reclaimed-water cooling chambers. We are avid supporters of the US Green Building Council's LEED Initiative.
TerraCast® resin products are formulated for outdoor sitescapes. A courtyard, public plaza, park, and other gathering places are ideal locations for resin. We can help you create a beautiful redevelopment plan that will qualify you for LEED credits, save taxpayer money and add style and to your community.
Cost Effective
From the initial design phase to installation and maintenance, resin is the most cost effective option. All of our planters are backed with a ten-year warranty. You're not only saving money on the initial purchase, but your future budgets will have a surplus generated by the savings on care, maintenance, repair and replacement costs. Unlike products made from concrete, clay, stone or metal, Resin does not chip, crack, fade, corrode, stain or pit and never needs to be painted.
An average 40-inch planter made of fiberglass retails for over $1,000.00. TerraCast®'s Resin 40-inch Planter retails for around $500.00, a 50% savings just in material.
Accordingly, a site project filled with resin would cost a fraction of what it would cost if filled with other materials. A concrete planter needs extra packing and padding to ship and possibly a forklift to move it. Resin weighs ten times less than concrete, and is easily arranged and installed by one or two people.
Shipping
TerraCast® products are virtually impervious to damage, so there's only minimal packing and padding to prep for transit.
Our products are lightweight so the shipping costs less and it takes less manpower to move them so the handling costs are as well.
Ownership
Additionally, the care and maintenance for stone, metal and fiberglass (which are susceptible to mold, discoloration, pitting, cracking, rusting, chipping, and decay) are an ongoing cost that taxes the annual budget. A site plan done in those materials will have to be replaced much sooner than a site plan done in resin.
Resin boasts durability and lasting beauty unrivaled by any other material. It's impervious to damage from animals, weather, and from accidental or intentional human abuse be it a car accident or graffiti.
TerraCast® products require no maintenance as they are weatherproof and worry-free. Even if the resin piece does sustain a nick or scrape, the color is blended all the way through so any blemish caused by damage would be virtually invisible, preserving the integrity and beauty of the piece.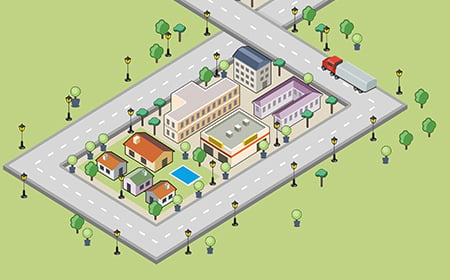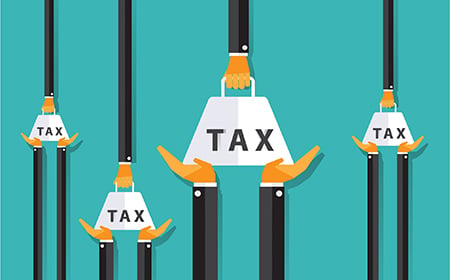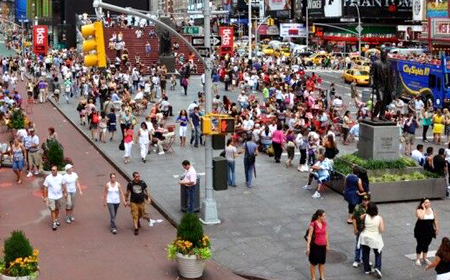 NYC Knows
New York Department of Transportation had our step planters in their original spec designs and TerraCast® is their preferred vendor for resin products.
Large cities like Los Angeles and Philadelphia have also installed our products in their pedestrian areas. Many areas' DOT and local governments watch and learn from the Big Apple.
The reason for this is that not only are TerraCast®'s planters attractive and tasteful, but also strong and durable. General abuse from people, animals, bikes, cars and the environment do not damage resin.
Fighting Crime
TerraCast®'s resin is also vandalism and graffiti-resistant. The non-porous nature of the Linear Low Density Polyethylene means that paint, spray-paint, gum and other undesired potential markings and blemishes on the face of your sitescaping pieces will fall away. A household cleaner and scrub brush will easily remove any markings.
Another benefit of resin is that it's absolutely worthless to metal scrapyards so thieves have no reason to try to take a chunk out of a TerraCast® piece.
Peace
The peace of mind that comes with our products is an added bonus. On top of the monetary savings, our products will remain as beautiful and strong as the day they were installed, saving money in the budget and preserving the beauty, class and style of your scape for years to come.