Small Cell Concealment
---
Solutions to the aesthetic concerns.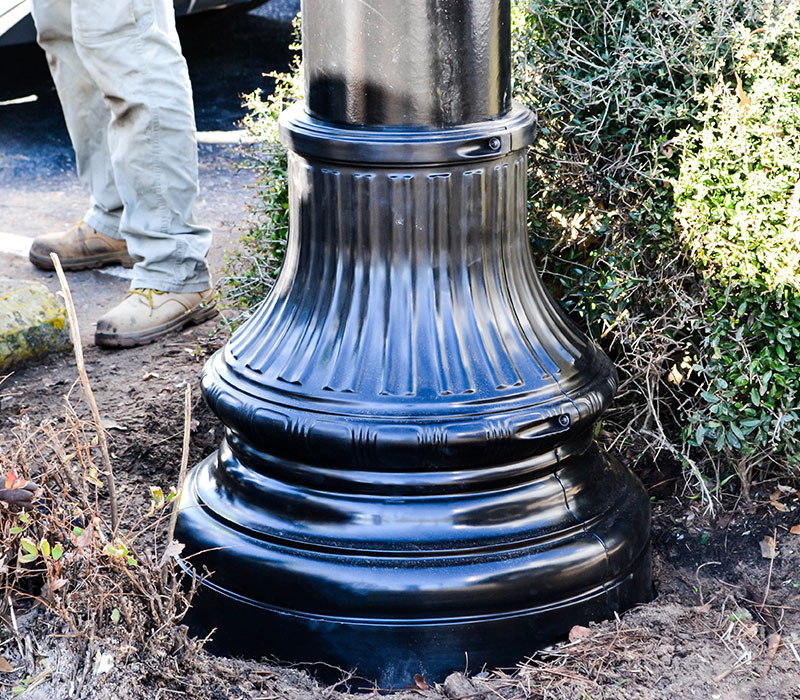 Small Cell Concealment Products
Technology has arrived at the crossroad of shorter, more visible poles and the aesthetics demanded by city specifications. The leader of resin made decorative bases for the lighting industry provides seamless integration into municipal designs demanded by your customers. TerraCast® Concealment Products protect and conceal small cell monopoles and equipment while dramatically enhancing the exterior look. The lightweight resin material makes shipping and installing quick, easy, and cost-effective. The maintenance-free element of the resin material is a great value-add to lowering the overall ownership costs. Contact us for our custom capabilities!
Reliability
Custom Options
Lightweight
Concealment Shrouds
and Transition Bases
---
The look and style of a cell tower pole can be drastically affected by the design of the base. We carry a wide variety of resin based styles to suite the aesthetic that you are going for.
Decorative Pole Cover
---
We also carry products that can easily be installed to an existing pole or tower to dramatically enhance the exterior look of the pole itself.