Architects
---
TerraCast® works closely with Architects on product spec work.
Architects are one of our largest demographics and a big portion of TerraCast® products are specified on original spec work thanks to architects. Architects know how beneficial TerraCast® is for new designs and redevelopments. We are knowledgeable about the process from idea to build. Specifying TerraCast® in your original spec design means you'll have us there to assist you.
Experience
We have coordinated with private homeowners, architects, engineers, and general contractors. We even have a database of General Contractors in different areas that we work with regularly and refer to new customers. We have been included in original spec books, and we have been added at the last minute with change orders. TerraCast® understands how the process works from start to finish and we can assist you the entire way. We can read spec work, blueprints and plans. We are on your level when you talk to us about what you need and want. We can even provide you with ready drawn items that you can drag and drop into your CAD drawings.
Customize
When your CAD drawings are ready, we can take that file and submit it to our design team to create a custom mold for a line of planters just for you, with your client's company name or logo molded right on every piece. That design can be up to 4 colors. Depending on your client's preference, TerraCast® will absorb the cost of creation of the custom design and add it to our catalog. On the other hand, if it needs to stay proprietary for your client, we can keep it confidential.
Go Green
TerraCast® espouses the idea of the US Green Building Council's LEED Initiative and our products qualify for LEED Credits. We can help you make your project a little greener, saving you green and saving the planet, one planter at a time.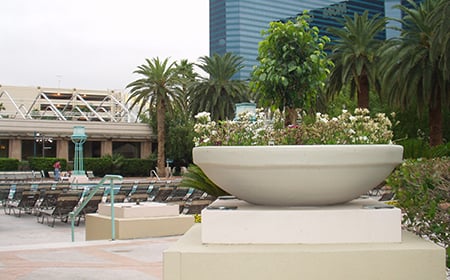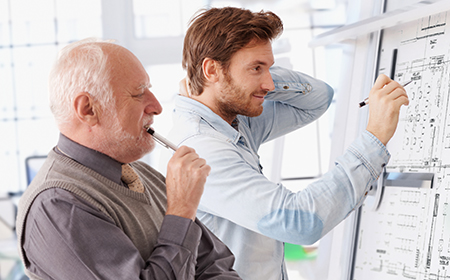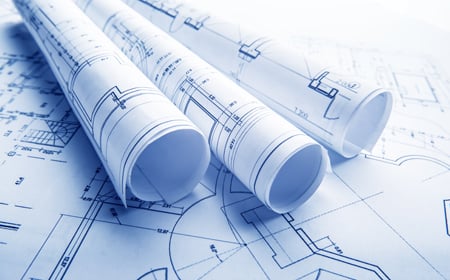 Order
It's easy to include TerraCast® on the original plans because we offer a lightning fast turnaround for RFP and RFQ, usually less than 48 hours. We can issue a pricing proposal or invoice sheet for you to include in your proposal. Your clients will be impressed with your amazing find!
Ship
We can ship by UPS, FedEx, DHL or LTL. We have a dedicated team for shipping and logistics, who will expertly set you up with the best options for your order, your project and your client.
Save
TerraCast® resin products are lightweight so they're easier to handle. This means they're less expensive to ship. There's minimal packaging, no forklifts or front-end-loaders required. That also means no need to hire a receiving crew to do the unloading. One or two people can unload, arrange and install even the largest TerraCast® resin product. From design and purchase to installation and ownership, TerraCast® saves time, money and headache every step of the way.
Repeat
Your client will be so impressed by all the wonderful things you've done for their project and the planet. You'll be flooded with referrals, your client will be looking for you to duplicate those feats of sorcery for their projects and you'll know where to reach us when that time comes.