Post Covers
---
Give your existing lightpost a makeover, with our post covers.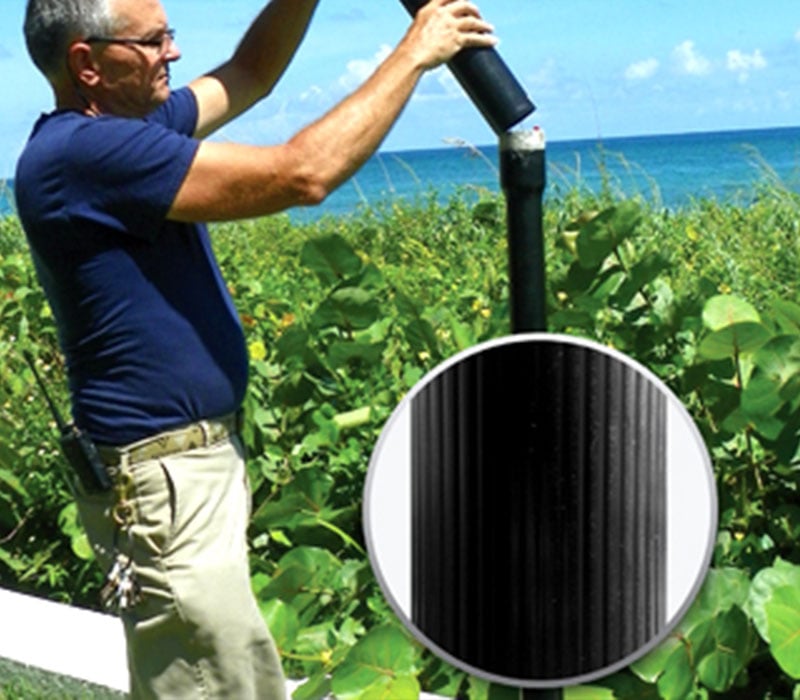 Restoration not Replacement
TerraCast® knows how involved it is to go about replacing one light-pole or signpost, never mind the trouble it causes when the need arises to change light poles for an entire area. That's why we have come up with a very unique solution to protect, reinforce, and beautify your existing poles. We have developed an outer shell, like the outer layer on our PolySteel® classic lampposts. We've designed it as a resin sleeve to fit over your existing posts.
Reliability
Custom Options
Lightweight
Post Cover Styles
---
The easy way to fix the look of a deteriorated lamp post is to cover it. Our post covers provide a low cost solution to make your old and rusty lamp posts look new. Easy to use and install.
Not only does it dress up and beautify your existing lampposts, but also it reinforces the post with the strength and durability of resin. It helps protect your steel post from any future or further corrosion. Resin does not corrode, and it's non-porous and non-hydroscopic so once it is in place, the elements will not get in.
Rejuvenate your light or signposts with this unique, affordable investment. It's an innovative solution to beautify and extend the life of your existing posts, protecting them from any future or further corrosion and degradation.