What is Roto Molding?
---
Rotational molding allows for us to manufacture products that are virtually indestructible.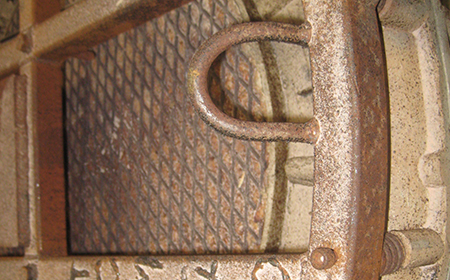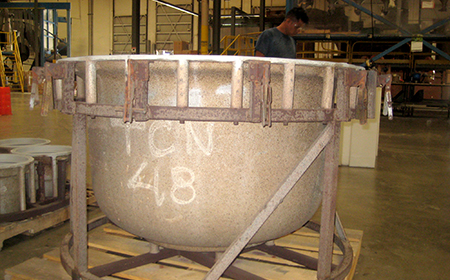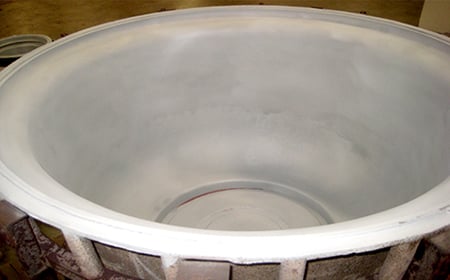 The process that TerraCast® uses for product manufacturing is called rotational molding, or rotomolding. Rotomolding can make a product line that is exponentially more durable and precise than other manufacturing processes.
Rotational molding starts with a metal mold. Each mold is actually two mirror image halves that fit together, forming a hollow center in the exact shape of the item being made. The mold is filled with powdered resin, sealed and placed into a special oven that heats up to 500-650 degrees (depending on the size, type of product and the required cook time).
While the mold is in the oven "cooking," machine arms rotate it on an X-axis and Y-axis. This full 360 degrees of motion ensures that no corner or detail is unfilled. Every crevice of the mold is equally melted and covered, to make a perfectly formed planter. The finished product has precise strong rims, corners and edges.
The machine arms go through "indexing," which is a sequential shuffle. The arm in the oven moves into the cooling chamber and the arm that's in the cooling chamber moves out for finished piece removal and resin refill.
After the mold is fully cooked, it is transferred into a cooling chamber and rinsed in reclaimed water. It then comes out to a workstation where a tool is used to remove the finished piece from the mold.
Most of our factories operate on a schedule of 3 shifts, 24 hours per day, 5 days per week (with some factories operating 7 days a week).
We have strict maintenance regimens for our molds to ensure that they remain in top condition and produce top quality products.
TerraCast®'s rotomolding processes and practices are cutting edge and very "green." We use natural gas to power our ovens, and we use reclaimed water for our cooling chambers. The materials we use to make the resin are up to 100% post-consumer recycled materials.
In the 1960s, our founder, Bob Grossman created the Association of Rotational Molders (ARM) so that professional roto-molders could have a community to share ideas and discuss questions to improve the industry. Since then, roto-molding technology and techniques have been continually evolving. The industry has been refining the practices, the machines and the actual molds used in the process.