Products for Golf Courses
---
Decorate your clubhouse and course with resin products for your golf course as they are maintenance free and affordable.
TerraCast products are ideal for Golf Courses. From LED Lighting to site furnishings, we have the products to beautify your Golf Course. Your golfers will enjoy quality accents and additions. You'll be happy with the easy care, and savings up front and over time.
Material
LLDPE (Linear Low Density Polyethylene) is the material we use to craft our Resin products. We use the LLDPE because it's made for outdoor use. Long-lived and incredibly durable, our Resin is virtually impervious to damage from normal or even harsh environmental conditions.
Your Golf Course might already sport some LLDPE. Trash cans, or custom faux-stone statues, on a Mini-golf course or amusement park, can all be made of Resin, and may have been made by TerraCast®!
Our PolySteel™ Lamp Posts and Bollards are all built in three layers, for strength and durability. We start with a galvanized steel or fiberglass core, which is encased fully in a thick polyurethane foam skin, which gives the pole its basic shape. A quarter inch thick outer skin of LLDPE Resin gives the pole its ultimate finished shape and look, and protects the inner layers from any intrusion, isolating the core from corrosion.
Customize all of our products to go with your Golf Course! We have a rainbow of colors to choose from, various shapes and sizes, and everything can be branded in up to 4 colors with your Golf Course's name, logo, or other image.
Custom
We can create from a diagram, or help you design any kind of custom item you need to set your golf course or mini-golf-course apart.
Need a faux-stone sphinx for your Egyptian themed 9th hole? We can help you with that.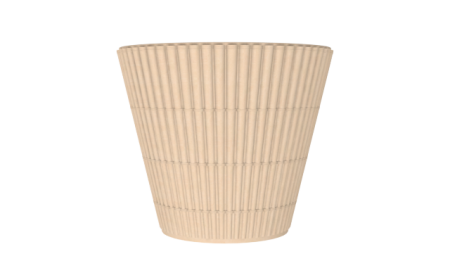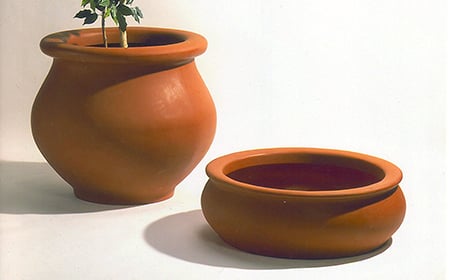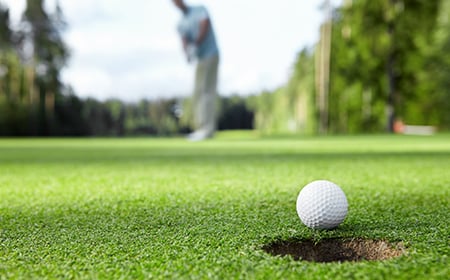 Durable
Our metal site furnishings are protected from corrosion with a futuristic thermoplastic skin. The wood furnishings are protected from rot with careful sealing and finishing, the metal elements meticulously coated.
Nothing sticks to or seeps into Resin. It won't discolor, stain or fade, and it's impervious to rust, corrosion and weathering. Because it's non-porous and non-hydroscopic, it's ideal for outdoor furnishing projects, like golf courses.
Easy cleanup is another feature of TerraCast® products. Clean dirt and markings off of Resin with any grocery store cleaner appropriate for plastic. Mr. Clean Magic Eraser is a good one. Graffiti and other stubborn marks will come off with a pressure washer.
The thermoplastic skin on our site furnishings comes clean easily with some WD-40 or Goo-Gone.
TerraCast® products will never require painting or any sort of ongoing maintenance.
Environmental
TerraCast® works hard to help protect the environment. Our Resin contains up to 100% post-consumer recycled materials, darker colors having higher percentages. In the distant future, when they are ready, our products should go in the recycling bin, never the trash or a landfill. LLDPE is recyclable again and again; it is melted, re-powdered and reincarnated into a new generation of Resin products.
Our factories practice sustainable manufacturing procedures, including natural gas ovens and reclaimed-water cooling chambers. TerraCast® resin products qualify for LEED credits.
TerraCast® can help you save you green, for your green, and go green.
Made in USA
Everything we sell is American made. Our offices, warehouses and factories are on US soil. Our employees are tax-paying citizens who use domestic materials to craft quality products. When you contract with TerraCast, you're contracting American, supporting the American way of life, the American economy, and the American dream.