Large Commercial Planters
---
Large commercial planters are the specialty of TerraCast®.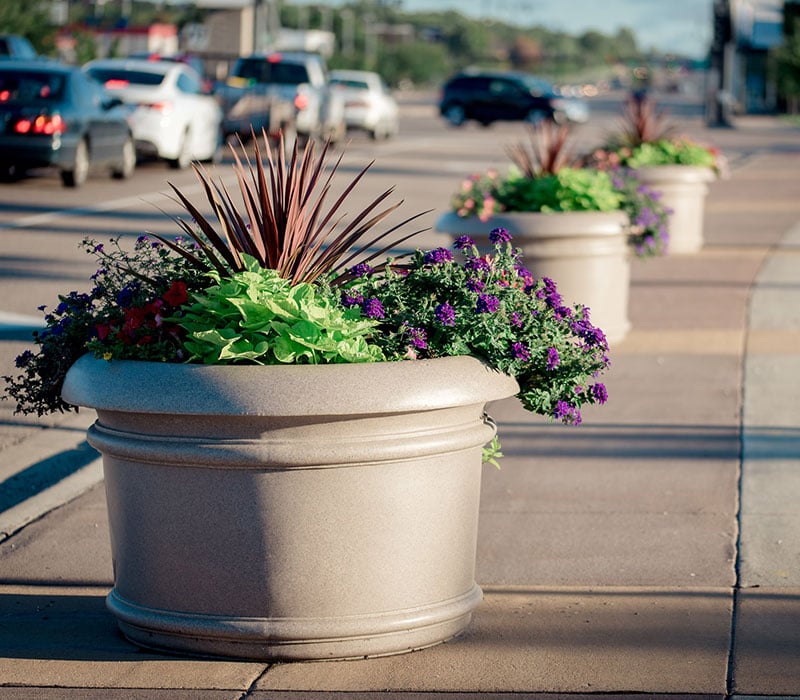 Large Commercial Planters
A common architectural design feature found in most entry areas in commercial buildings today are large planters.  Architects and designers prefer large decorative planters that help transition outside elements to the door and through the doorways.  Nearly every commercial building you visit has accent planters by the entrance along the surrounding landscape and leading into the lobby. Large commercial planters are used for many applications such as accent, branding, and as security elements. Groupings of planters outside of a building or an outdoor dining area are a great alternative to security elements. Containers with a custom logo or graphic are a fantastic branding piece for promoting businesses, cities, hotels, parks, shopping malls, educational facilities, and more. 
Commercial-grade resin planters are the optimal choice for both indoor and outdoor applications, and TerraCast® is the optimal provider of high-quality resin products. 
Whether for big or small projects, TerraCast® can accommodate your landscaping needs. 
TerraCast® resin planters provide years of durable and maintenance-free installation
---
Custom Options
Lightweight
Commercial Planter Styles
---
At TerraCast®, we apply the innovation of resin based products to large commercial planters with a focus on being lightweight and durable, while have a look that is unique, modern or traditional.
Our resin is made from a Linear Low Density Polyethylene, which is a member of the plastic family, formulated to be durable and maintenance free. Our products are made of up to 100% post-consumer recycled material and resin is non-porous, so nothing gets through it and nothing sticks to it. We even blend a UV inhibitor right into the resin. It's designed for long lasting durability and strength.
We offer an additional insert for our planters that make them
self-watering
. It's a reservoir insert with a water-wicking system that fits onto the bottom of the planter. Once the soil is poured in and the plants are situated, you'll never see it again. The plants are able to draw moisture up from the reservoir, effectively watering them, saving you time and money on maintenance and gardeners.
News & Articles
---
Stay informed with everything that is occurring both with our company and within our industry. Below you will find our monthly News & Articles, which is updated every single month with fresh content.
Stay Up To Date
Every month we publish new articles that will keep you up to date with what we are doing, what is happening in our industry, helpful tips and tricks, and more. The following are some of our most recent articles that you are free to read at your pleasure. We love to keep our customers educated and informed.
See All Articles
TerraCast® in NYC
---
We are a proud vendor of the Department of Transportation in New York City. Our Step Planters are being used as a decorative border, creating a safety barrier for New York's pedestrians and auto traffic. Our planters can be seen throughout New York and Time Square, and we are proud to be a functional decorative solution for NYC.
---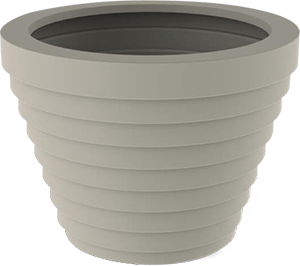 TerraCast® TV
---
In an age of multimedia we have also devoted resources to make information videos about our company, our processes, and our products. We hope the following videos will help inform out about our product offering.